Hot Wheels Legends Tour: LA edition
Pacific highways, palm trees, and bubblegum pink hot rods. There's nothing quite like the Los Angeles leg of the Hot Wheels Legends Tour. But what happens when you cross a futuristic fantasy-concept supercar with one of California's most colorful and vibrant car exhibitions? We took the Polestar Synergy stateside to find out.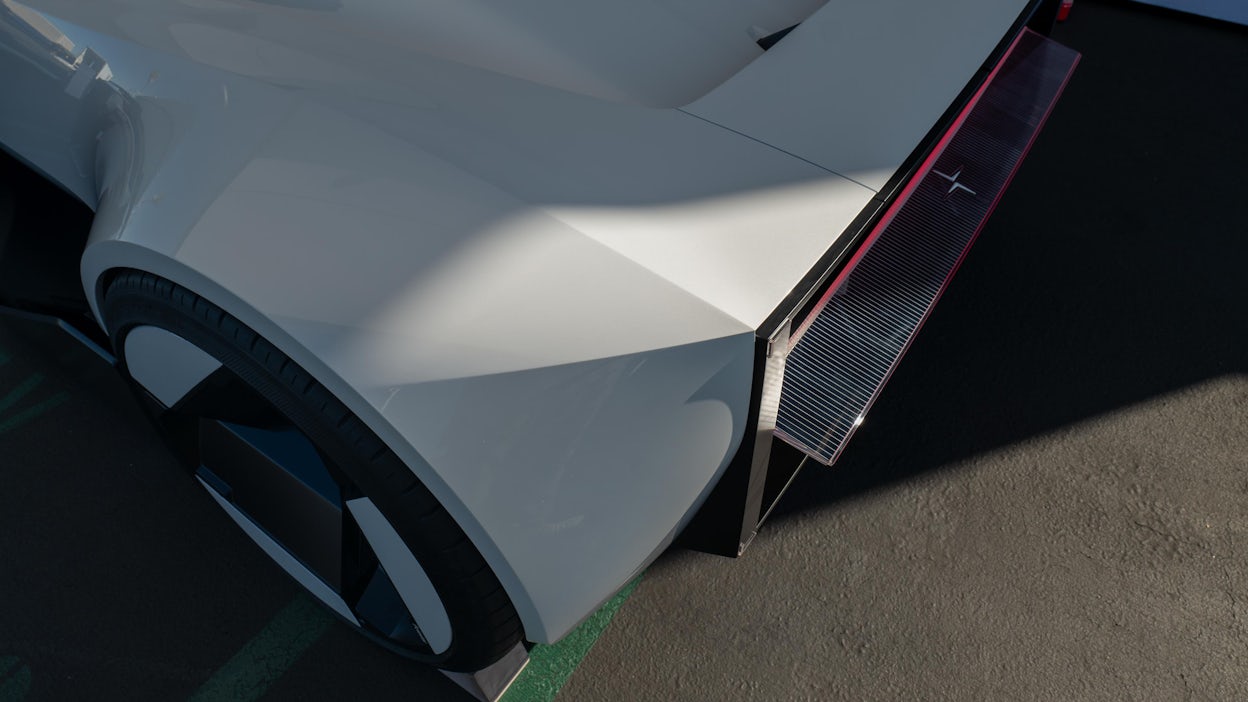 The cars start to form a queue at around 9 a.m. It's a colorful procession of automotive history that attracts over 10,000 car lovers worldwide. But just when you think you've seen it all, a 1931 Ford jalopy pulls up underneath one of the Washingtonia filifera palm trees that dot the venue. The car has been painstakingly re-engineered to meet its current "rat rod" status. You'd never know, but it's a hodgepodge of old light poles and farm equipment built around its original pre-war Model A shell. A few heads nod in approval. Mobile phones emerge to snap the obligatory selfie in front of one of Hollywood's better-known automotive celebrities: "Gretchen".
Welcome to life at the Hot Wheels Legends Tour - one of the world's leading custom vehicle exhibitions and competitions. 
While Michigan might be home to Motor City, no other state has had more impact in enriching automotive culture than California. Hot rods. Lowriders. Fast & Furious. Uber. Jay Leno. The West Coast has blazed a trail in mobility trendsetting for the best part of a century. But if California is the church of the automotive movement, then Mattel's Hot Wheels Legends Tour is its alter. Events bring together thousands of die-hard car enthusiasts to celebrate car culture. And rarely do they disappoint.
"This is a huge deal for people who have built their own custom cars. Hot Wheels means everything to car people. We all grew up with Hot Wheels; it's what got us into cars in the first place. So this is kind of the culmination of all that love," says Bryan Benedict, Lead Designer, Mattel.
While an air of nostalgia can hang heavy at these events - with vestiges of early 20th-century car culture around every corner - this year's event had a distinctive nod toward the future.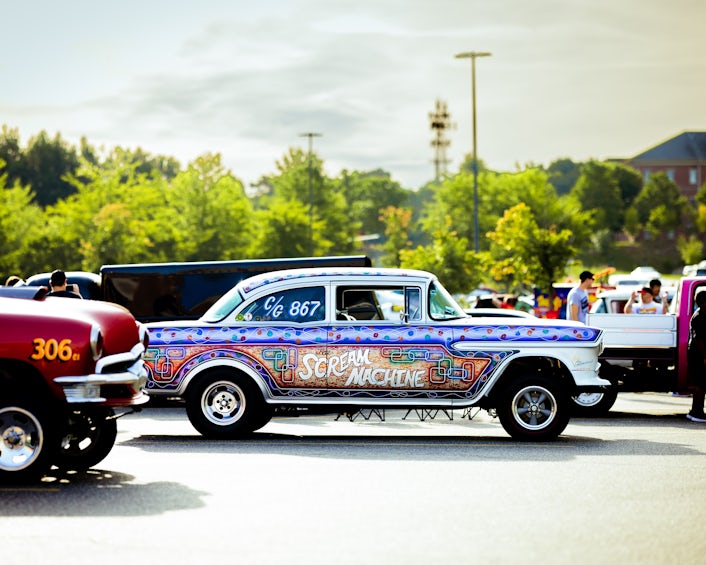 Culture clash?
The Polestar Synergy is no stranger to attention. Since its unveiling earlier this year at the IAA, the full-sized model car has generated interest from car enthusiasts and the general public in equal measure. A unique collaboration between Polestar Design Contest winners and Polestar designers, the performance car is a thought-provoking take on how mobility could look in the electric age. "The beauty of this project is the collaboration between entrants and us. We brought the experience and they had the energy and the passion. It's not showing the future of Polestar as a brand but, of course, it needs to be Polestar in its expression. The attention to detail, the love and care comes from our side," says Juan Pablo Bernal, Design Manager at Polestar.
Though some might argue that Swedish minimalism and Californian counter-culture represent two very different ends of the automotive spectrum, Craig Callum, Design Manager at Hot Wheels, pushes back, "At Hot Wheels, we are all about design and celebrating the automotive world. We are going to be working again with Polestar in the future because we just want to celebrate this awesome design." It's a sentiment that's echoed by Juan Pablo, "It was great to see these two very different car worlds collide. The Hot Wheels community is so passionate."
Now that we've seen what such a collision can bring, we can't wait for these two worlds to meet again.