Still Talking: Humanizing fashion, one portrait at a time
Ever wondered about the stories hidden behind the lens? They say a picture can tell you a thousand words, but what about the storytellers? Introducing 'Still Talking,' our new content series that unravels the journeys and experiences that drive photographers to capture those unique moments, faces, and objects. In this episode, we're in conversation with a New York-based artist on a compelling mission—to humanize the fashion industry. Say hello to Simbarashe Cha.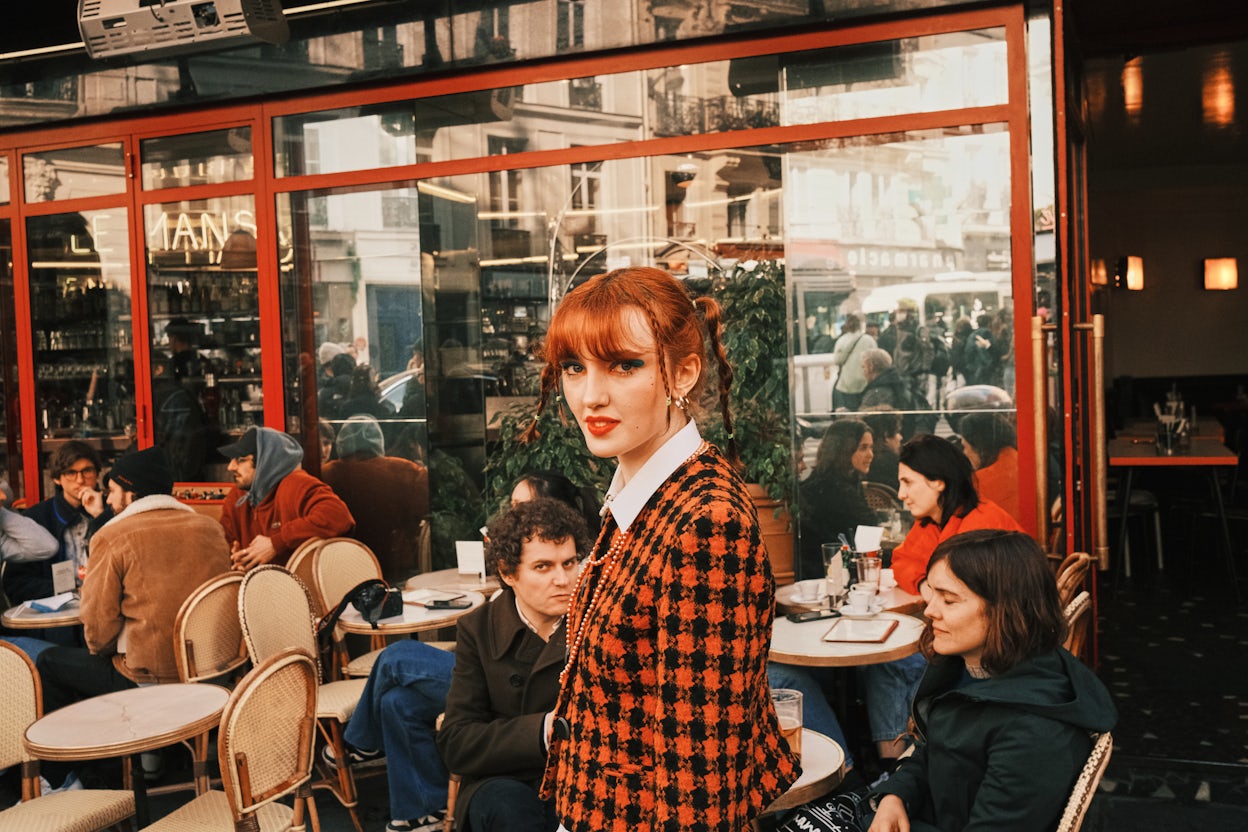 Thank you for speaking to us, Simbarashe. Tell us who you are and how you first got into photography.
Simbarashe: Who am I? I'm just a guy. No. OK, so who am I? Let's see. I have been photographing since 2011. I bought my first camera in 2011 when I was 32 years old, so I guess you can call me a bit of a late bloomer. I was actually just looking for a hobby, and I started a blog called Lord Ashbury, because back then everybody had blogs.
I didn't know what it was going to be; it was mainly that I was really inspired by Tumblr, which was really big at the time. What specifically inspired me about Tumblr was running into and discovering Tumblr blogs by these young, black, creative people who had these fashion mood boards and aesthetic feeds. It was something that I had never been exposed to before.
And I thought, I want to do something like that; I want to make something visually creative. But I had no idea how to execute something like that, so I bought my first camera.
I went out and shot photographs of random things around town and then found my own way of putting them together. I put textures and patterns together and curated an aesthetic feed. Then, I started writing about the process of figuring out how to photograph on my own and how to write.
I soon became interested in interesting-looking people. And I started writing about my interactions, meetings, and photographing people. That then turned into, oh, I'm getting Fashion Week invitations now. And then that turned into, oh, this fashion brand just hired me to shoot a lookbook.
Little by little, step by step, I started photographing my way into the fashion industry.
What a journey. So, when you first picked up your camera at the age of 32, which camera was it?
Simbarashe: I'm really agnostic about cameras. The first camera I owned was a Sony A-65. This is before mirrorless. Actually, Sony had mirrorless cameras. They had the NEX, but this was like the SLR version of that camera. The first lens I bought was a Minolta Rokor 58-millimetre 1.2 aperture. I think that lens was from 1958 and it was a little bit radioactive, which means it had a little bit of amber tint on the front of the lens. It made all of the photos look very vintage.
For the first eight or seven years, I shot digital in all Sony. And then for the past five or so years, all of my digital cameras have been Fujifilm. Today, I have over 30 cameras but I still really love shooting film.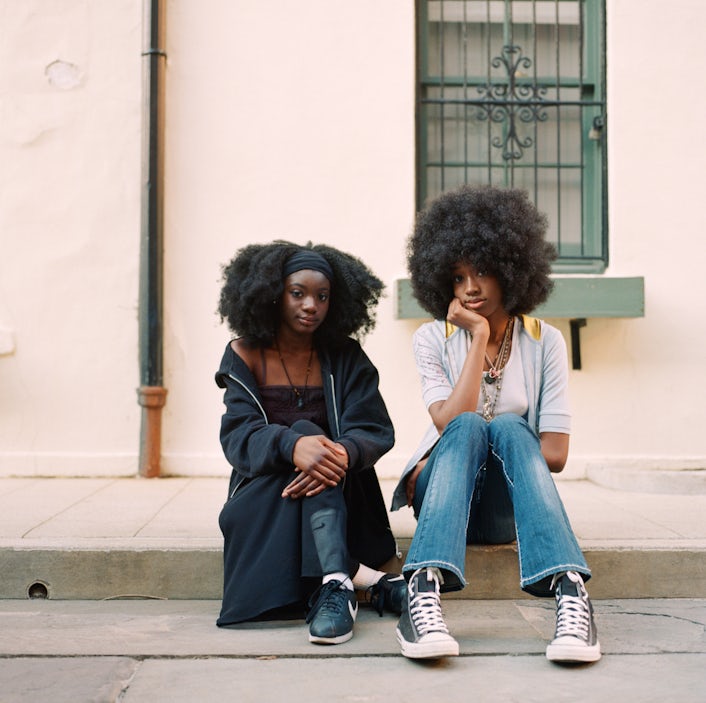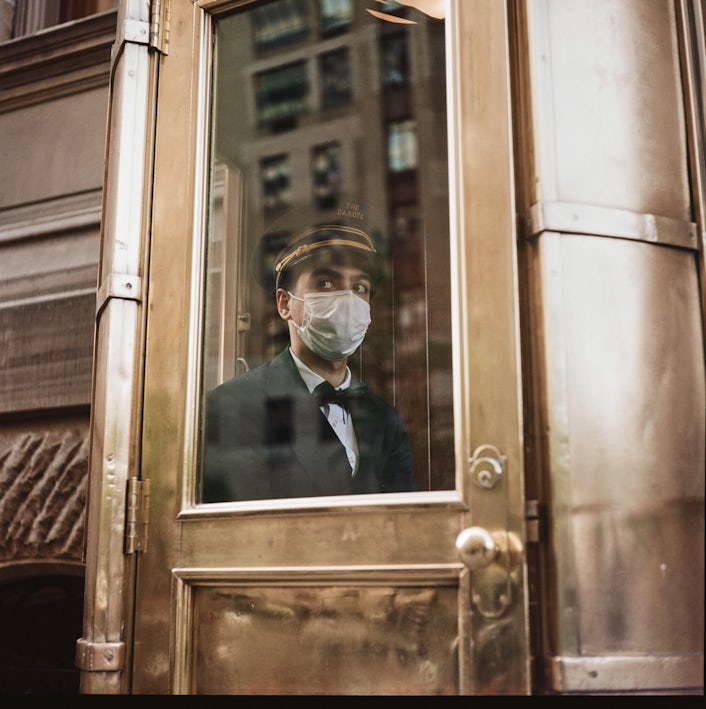 Is there anything you find particularly challenging with working in the fashion industry?
Simbarashe: The fashion industry is very problematic. You know, all it's known for is doing bad things, either to the environment or to people. It is seen as all bad, but it's not.
The fashion world is not just about retail and manufacturing. It is also about art. It is also being aspirational.
 As a fashion photographer, I feel I have influence and control over how I shape the narrative of the fashion industry. It's not good enough for me to be in a cool city, photographing simply the best-looking people and talking about how impeccable they might look. It matters to me that we capture people who carry a particular feeling and energy that sheds positivity and optimism.
How does your personal life intersect with your photography?
Simbarashe: One regret I have is that I didn't get into photography sooner. It's something that I feel that I really missed out on. 
In my early days of photography, I was truly inspired by younger photographers in their early 20s who always carried their cameras around every day, whether just hanging out with friends at the park, going to the diner or just photographing their lifestyle, and showing the world how it is seen through their eyes.
It's that artistic development that I regret missing out on.
From all your work over the years, do you have one project that is particularly memorable for you?
Simbarashe: There's this one project called 'The Swan'. It's a project I did together with a friend who was a photographer colleague of mine in Berlin who got diagnosed with breast cancer. Between the years of July 2019 and February 2021, I would go to Berlin to photograph her at different stages of her journey dealing with her diagnosis. 
The hard thing about cancer and cancer treatment is that it can fundamentally change people. I would fly all the way to Berlin, and I wouldn't know if she would have the mood or energy to shoot. Sometimes, she was only good to shoot for half an hour, and that would be it. It made it a hard project to work on, but it was also a fulfilling, experience and I do wish that we got to put it out in some way.
But you know, we still may one day.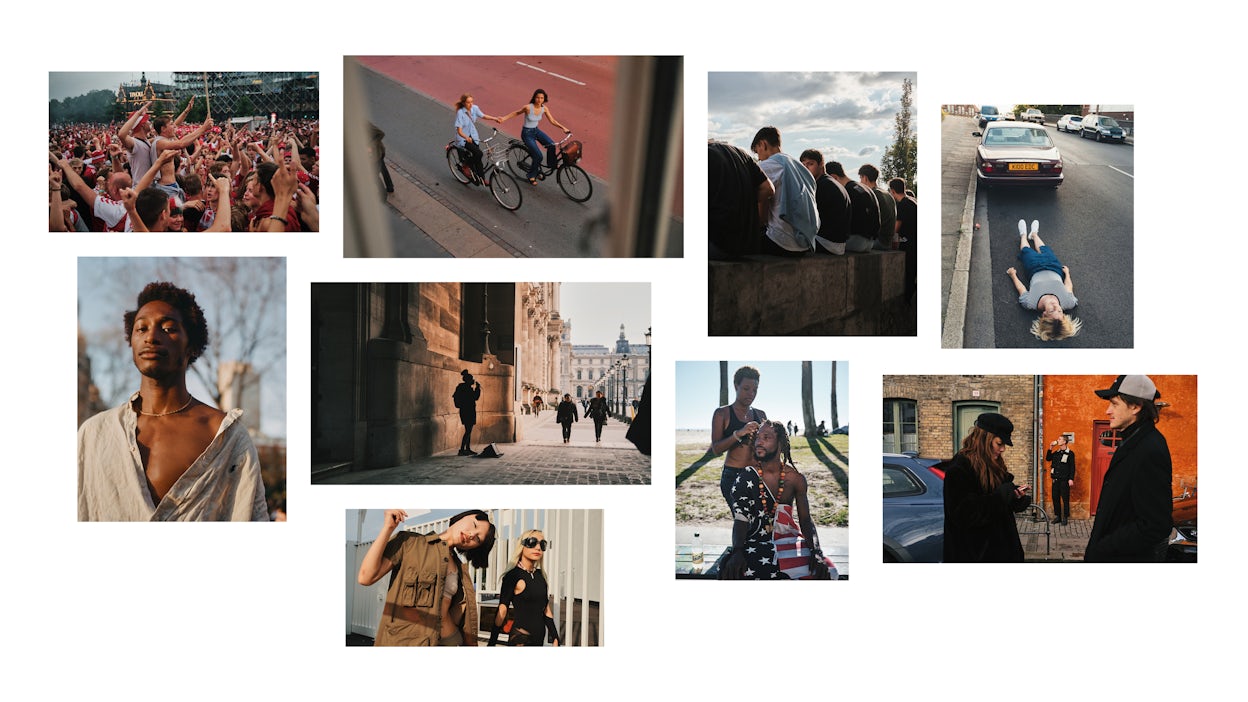 How do you think artificial intelligence is changing the meaning of art and photography?
Simbarashe: I think we're at a precarious place with photography in particular because of the ability to make good photographs on smaller and smaller devices. This has had an adverse effect on the value of a photograph.
And then we have artificial intelligence that is sort of looking to completely undermine the integrity of a photograph. This isn't just applicable to photography but really, all forms of art.But I suppose that as long as we have humans who are willing and have the ability to do it well, there will always be value in the medium.
I certainly pay attention to the shifting tides, but at the end of the day, all I can do is the very best work that I can do. And I hope that people find value in that.
What legacy would you want to leave as a photographer?
Simbarashe: Honestly, the only reason that I'm here is because I love it so much. 
I find fashion interesting. Being around other artists and people who appreciate art is exhilarating.
Of course, I hope that people will love my photographs in 20 years' time, but what I really hope is that people will see how I choose to exist in this space and then realize that there's enough room for everyone who wants to be here.
Everything about my work is about tearing away this feeling and air of exclusivity. I don't ever want people to look at my photos and the overarching thought for them is to think 'I could never do that or I could never be there'. The entire ethos of what I'm trying to communicate as an artist is making the experience feel more attainable.