Service and assistance
The specialists at our service locations have all the technical expertise a Polestar requires, ensuring that service and maintenance are completed to the highest standards. Pick-up and delivery are available, if there's no service location nearby.
Find a nearby service point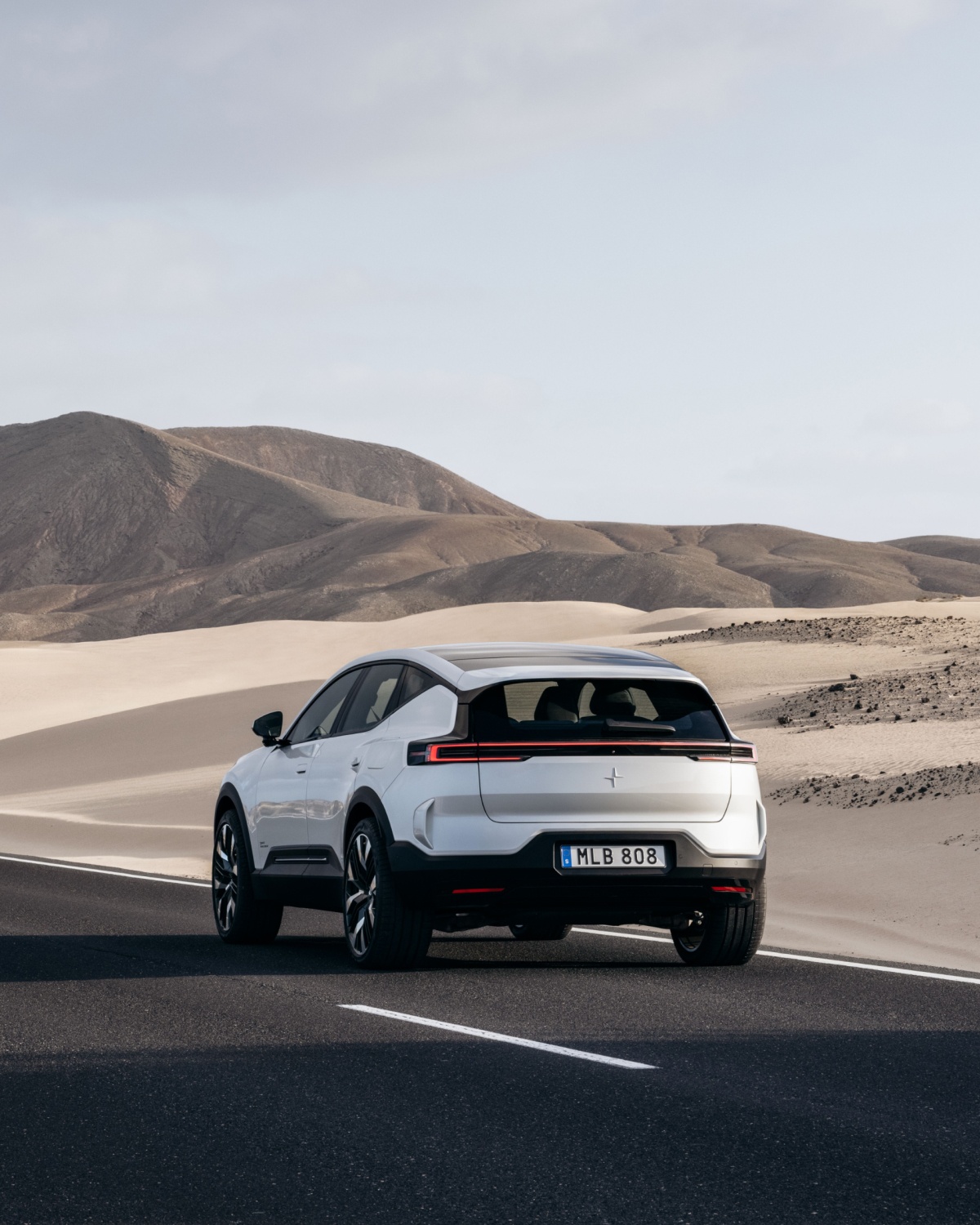 Less need for service
The powertrain of a gasoline- or diesel-powered car typically contains over 2000 moving parts, whereas the electric powertrain of Polestar 3 has around 50. Consequently, there's less need for service because, essentially, tires, wiper blades and the passenger compartment air filter are the only parts that require regular attention.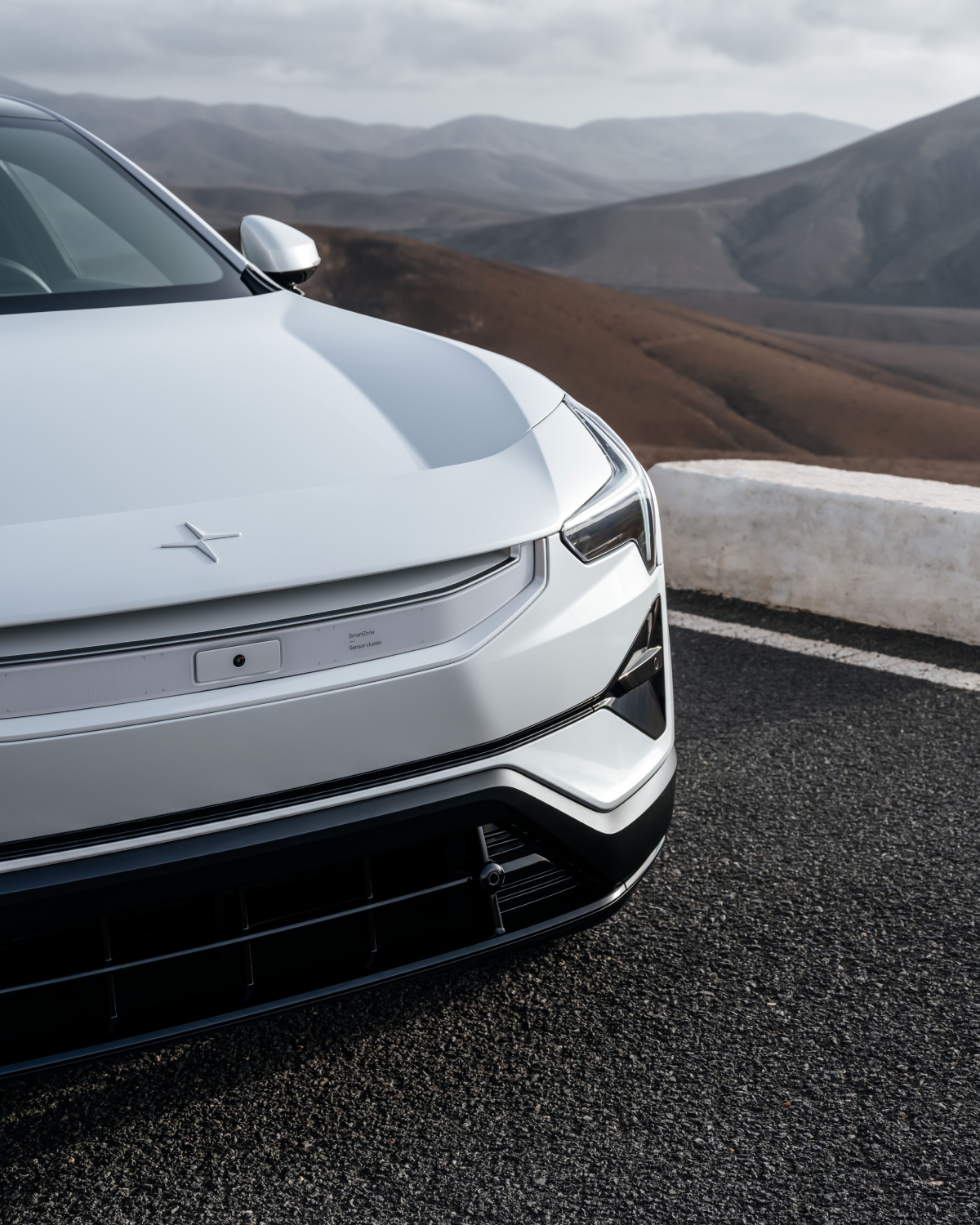 Free for 4 years
Every Polestar 3 comes with free, scheduled maintenance for the first 4 years after delivery, or 50,000 miles, whichever comes first. The service plan includes fitting new wiper blades, cleaning, and pick-up and delivery arranged around the driver's schedule.
More on maintenance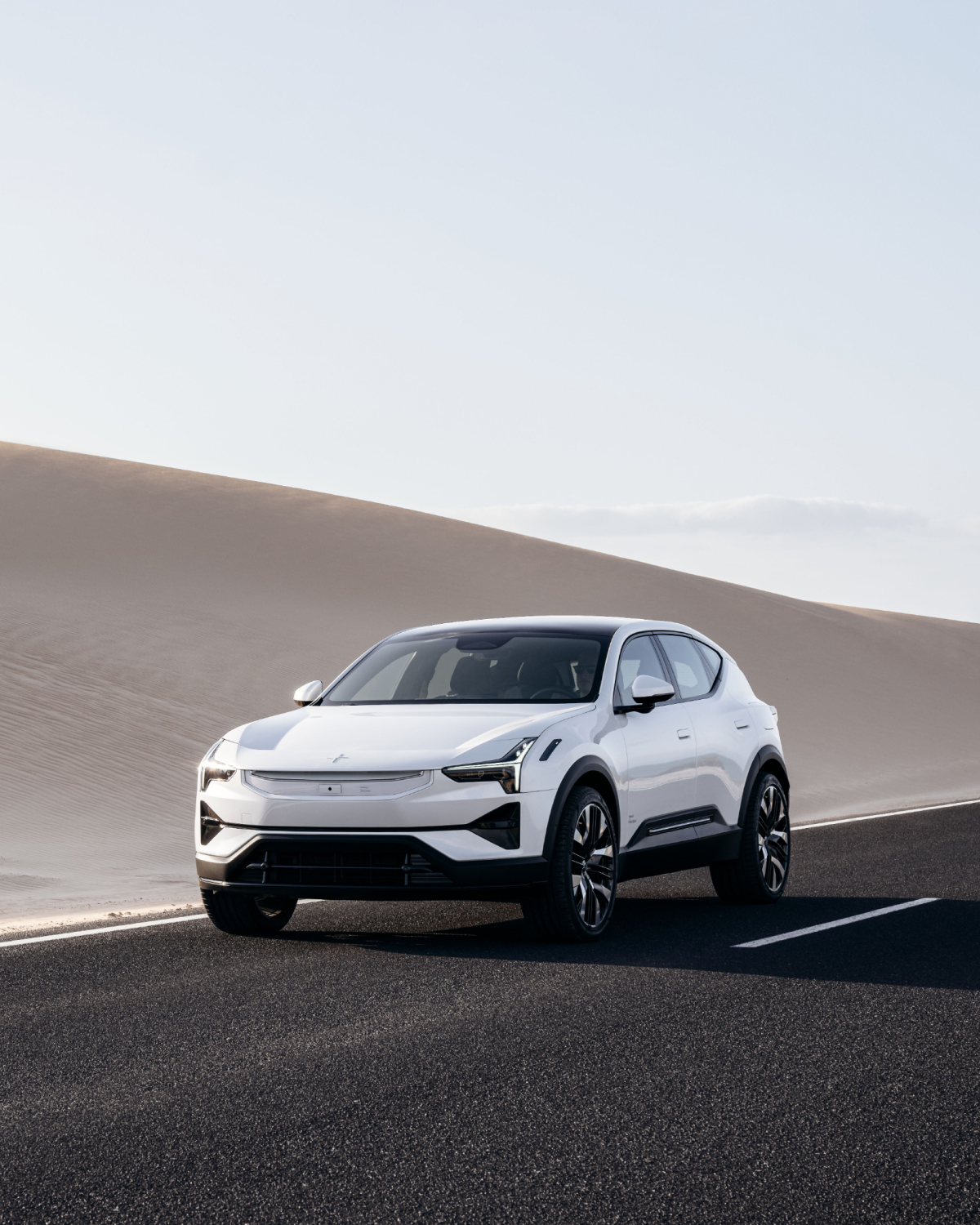 Pickup and delivery
If Polestar 3 needs to be taken in for maintenance or repairs, there's no need to drive to the nearest service point. Polestar can arrange for pickup and delivery² at home or at work. 
Warranty
Polestar cars are built to the same exacting standards to which they are designed. The result is unparalleled build quality and a warranty that covers the unexpected and the unforeseen.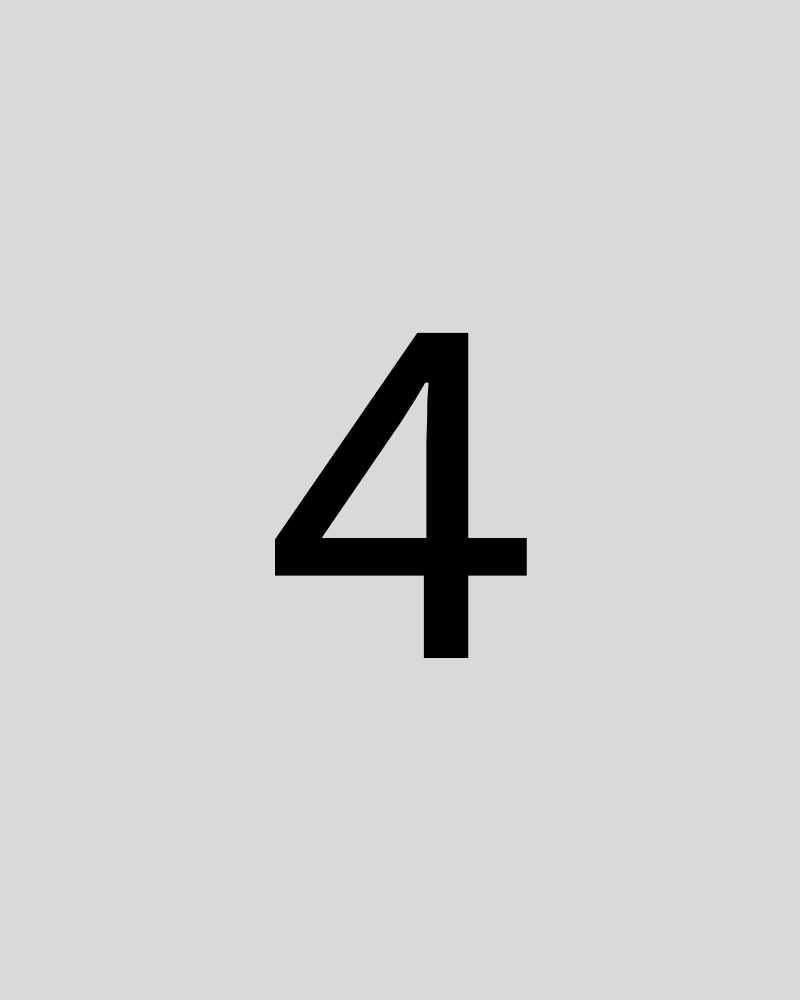 Vehicle warranty
If any part of the car fails because of a manufacturing defect, it will be repaired or replaced free of charge at an authorized Polestar service point. This warranty covers the first four years after delivery, or 50,000 miles, whichever comes first. It is valid regardless of a change in ownership, provided that the Polestar service plan has been followed.
Battery warranty
Any faults in battery performance or defects in material and workmanship will be resolved free of charge, within 8 years or 100,000 miles, whichever comes first. If the battery's state of health (SoH) drops below 70% of its original capacity within the first 8 years of ownership, the battery will be replaced at no cost.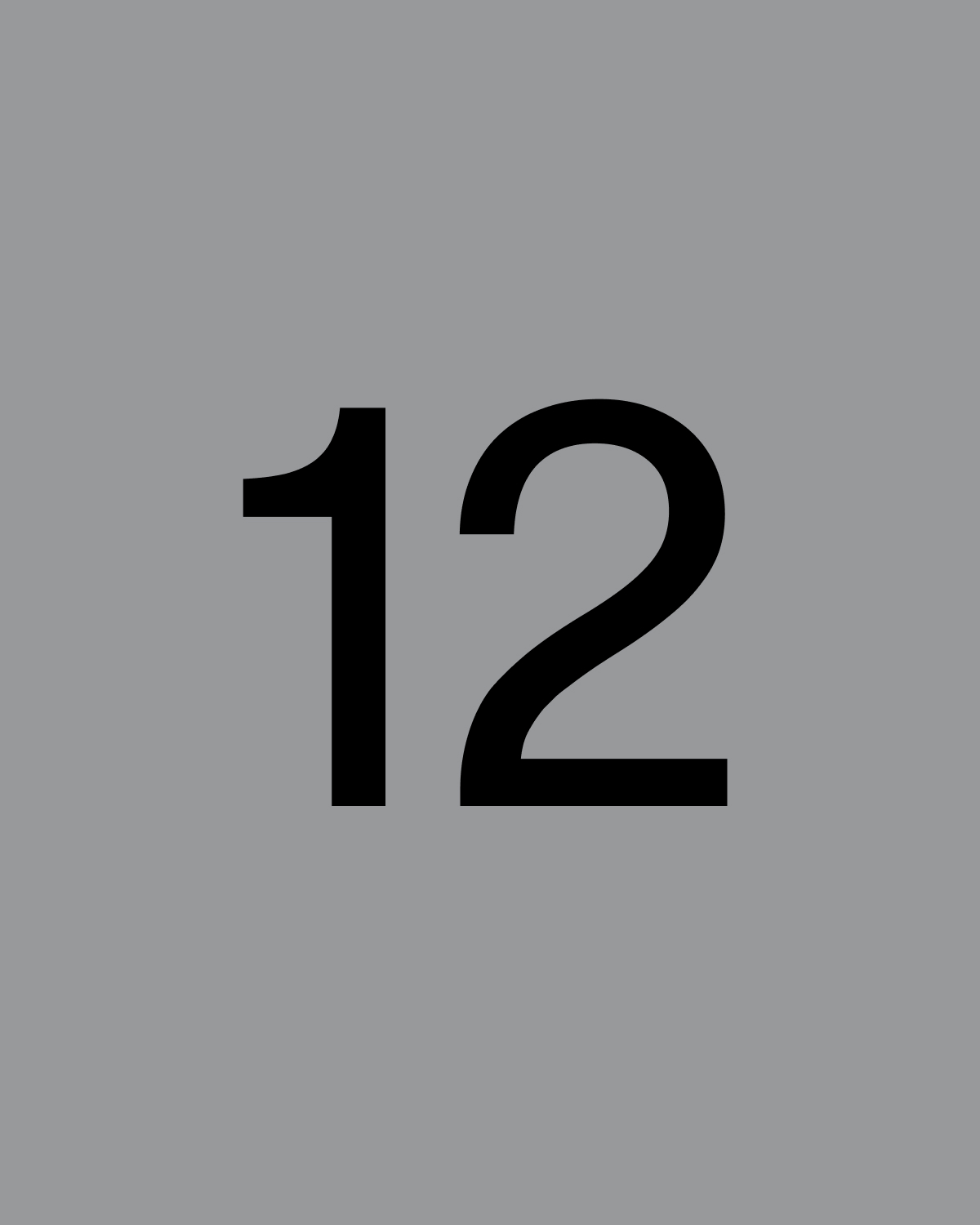 Corrosion warranty
If any part of the bodywork is perforated by corrosion, the affected panel(s) will be repaired or replaced free of charge by an authorized Polestar service point. The corrosion warranty covers the first 12 years after delivery, regardless of a change in ownership. It is issued on an international basis, but national variants may exist.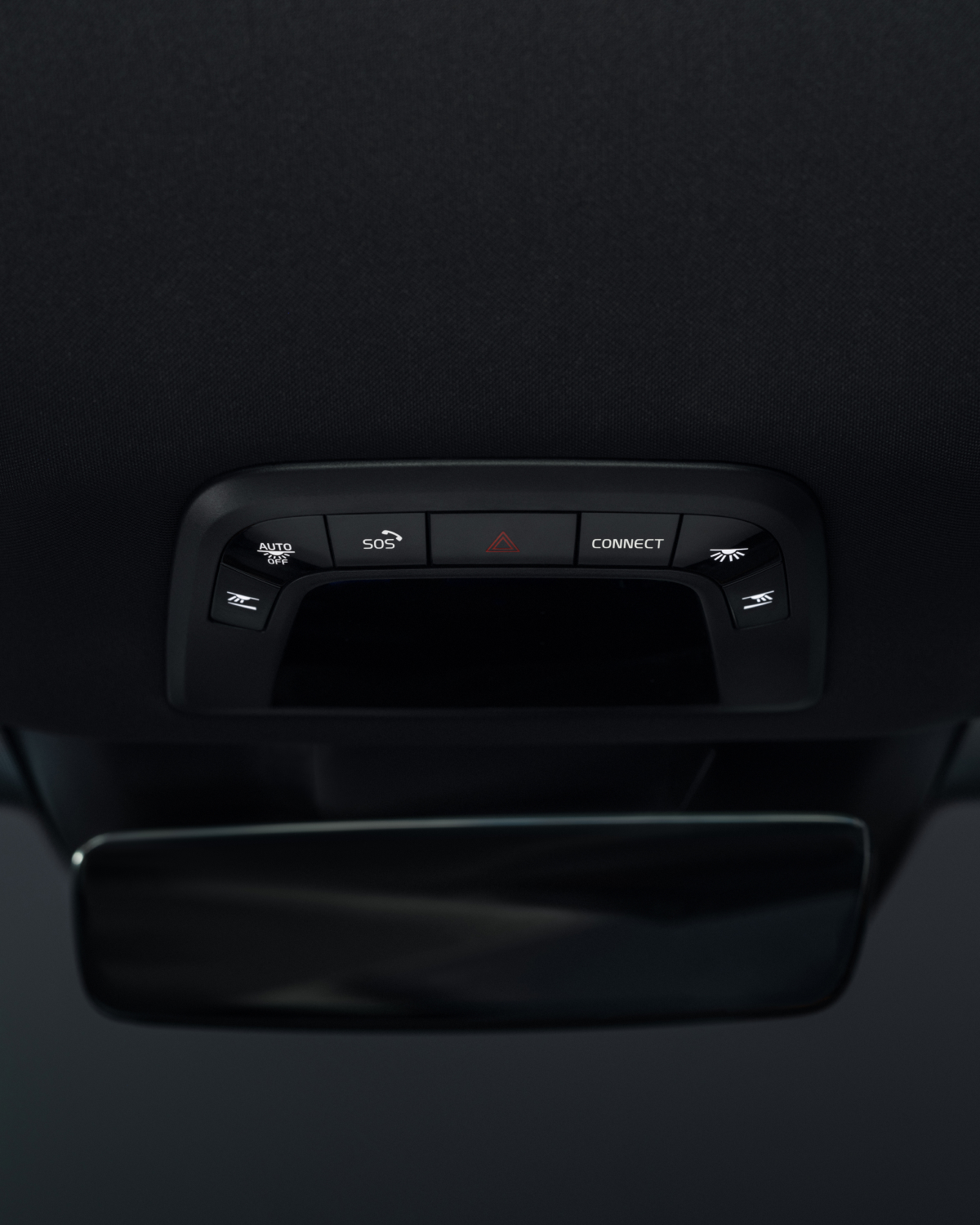 Polestar assistance
Every new Polestar 3 comes with four years of free roadside assistance. Pressing the connect button in the overhead console will guarantee 24/7 support, including car recovery, alternative transport and arranging an overnight stay if necessary.
More on Polestar Assistance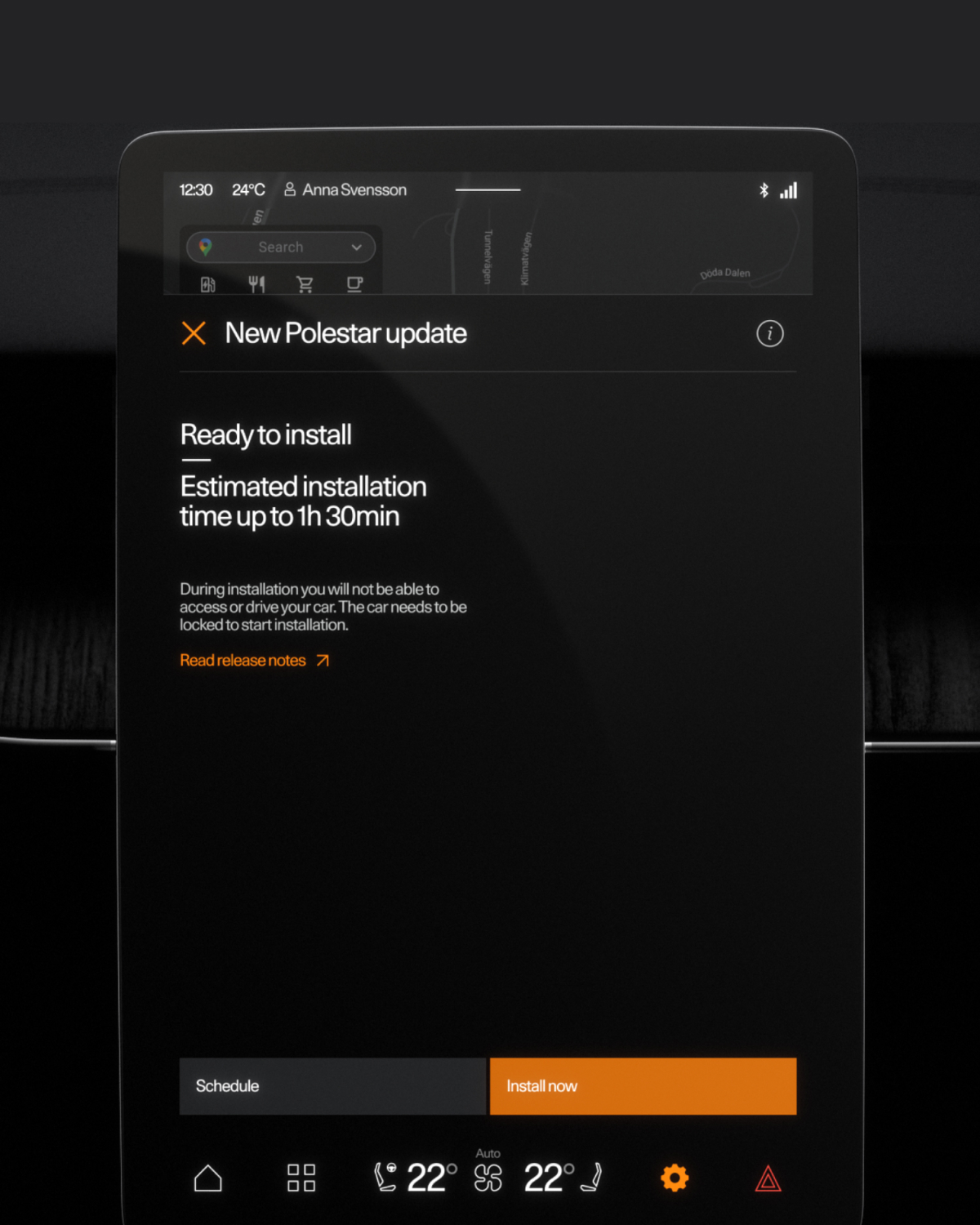 Over-the-air updates
Increased cruise control efficiency. Enhanced surround sound. Powertrain and range optimizations. These are some of the improvements included in recent over-the-air updates for Polestar 3. Downloading and installing the latest release will ensure that the car's systems and features remain future-proof, even without visiting a service point. 
Data handling and privacy
Certain features in Polestar 3 may require vehicle, location and other personal data to store preferred settings and enhance the driving experience. Full details about how data is used and shared are available on the Polestar legal pages.
More on privacy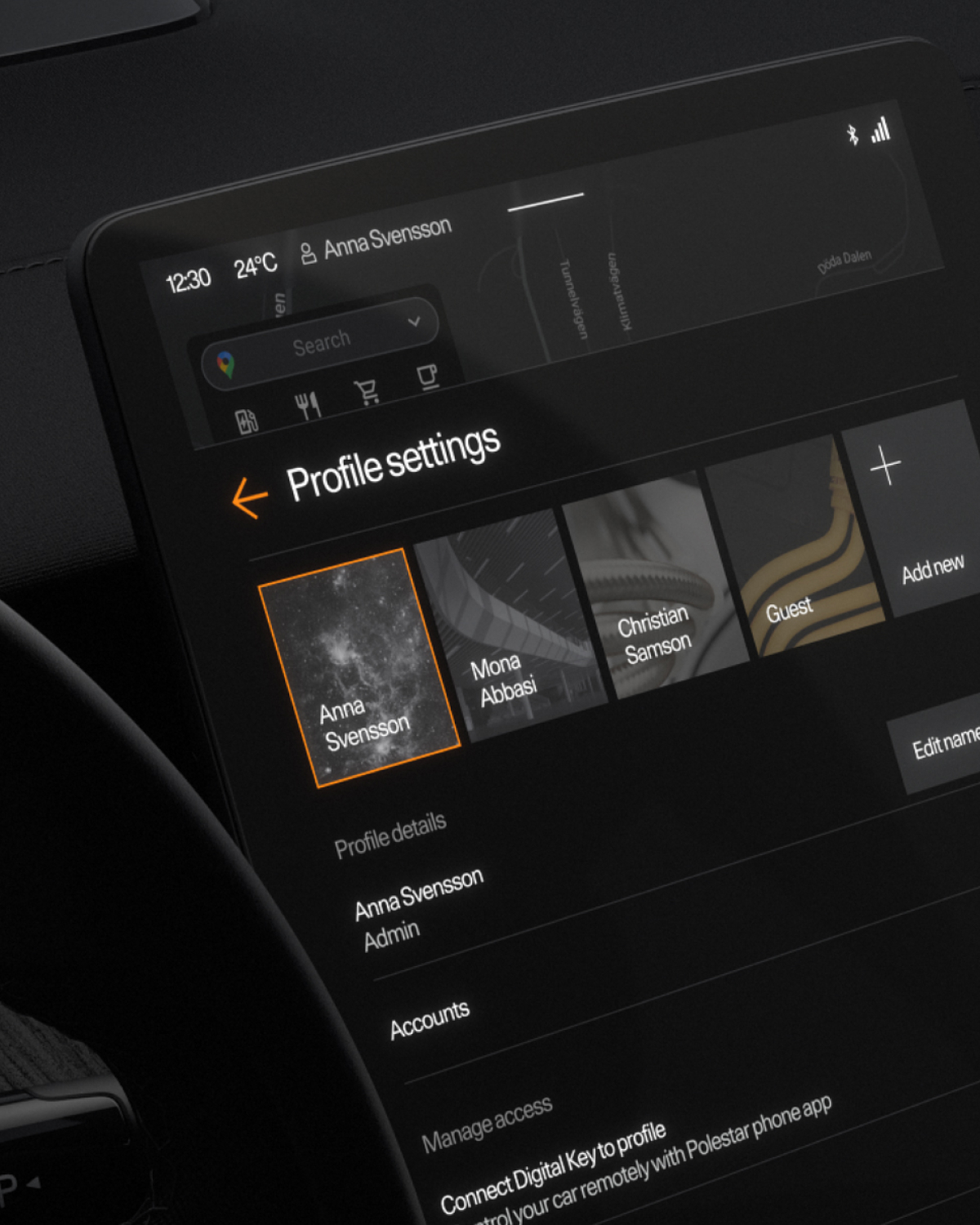 Personal details
Details, including name, address, and phone number, are stored when a Polestar ID account is created. Polestar ID provides access to a range of services and allows the car to remember personal settings. It also lets the driver control Polestar 3 using the Polestar app.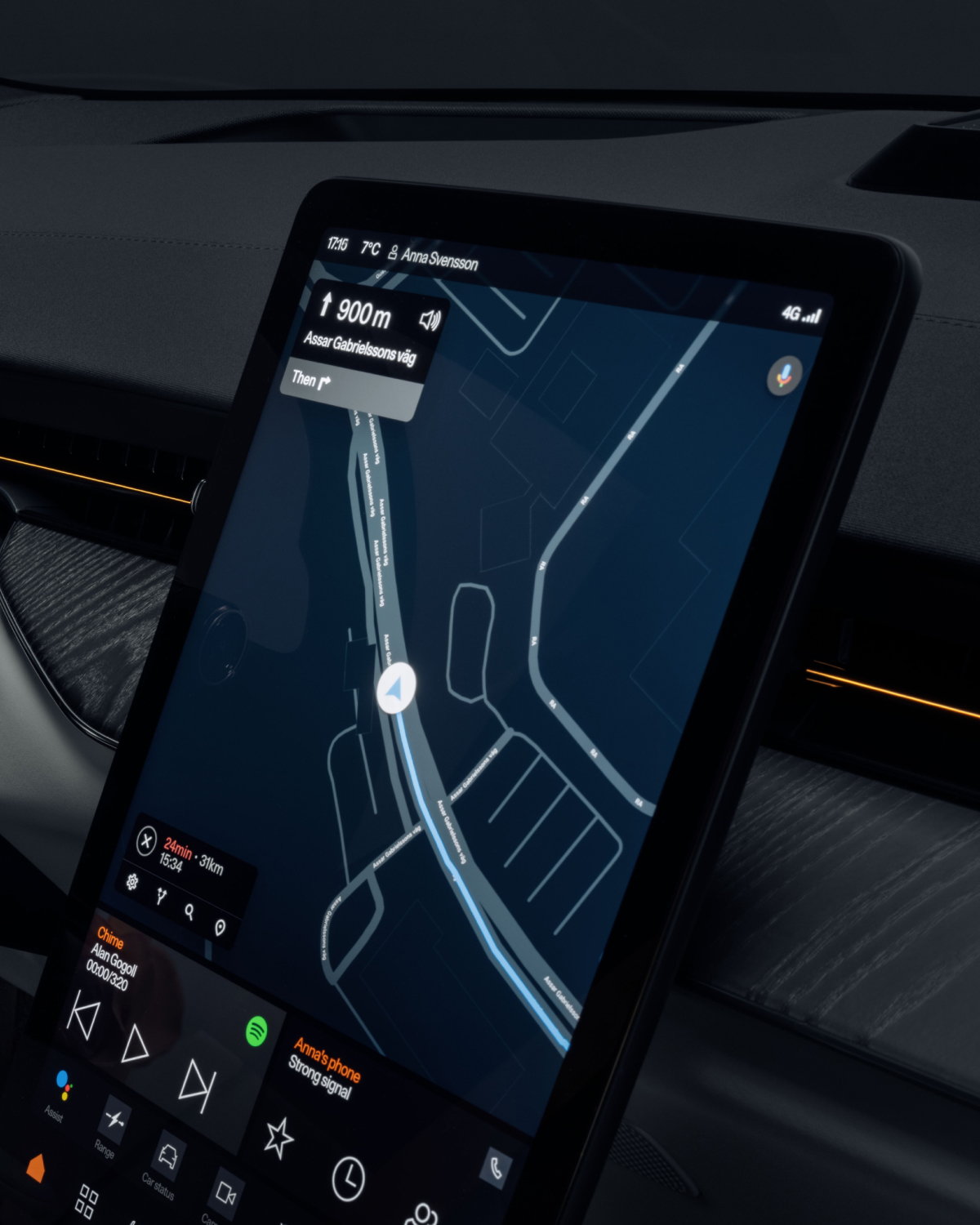 Google apps and services
Polestar 3 comes with Google¹ built-in, allowing the use of Google apps and services in the car. The driver can change the sharing and privacy settings at any time.
More on Google Terms of Service
Vehicle and location data
Data including the Vehicle Identification Number (VIN), vehicle position, and time stamps are temporarily stored and processed for active safety features, safety-related services, and the use of the SOS or Connect button.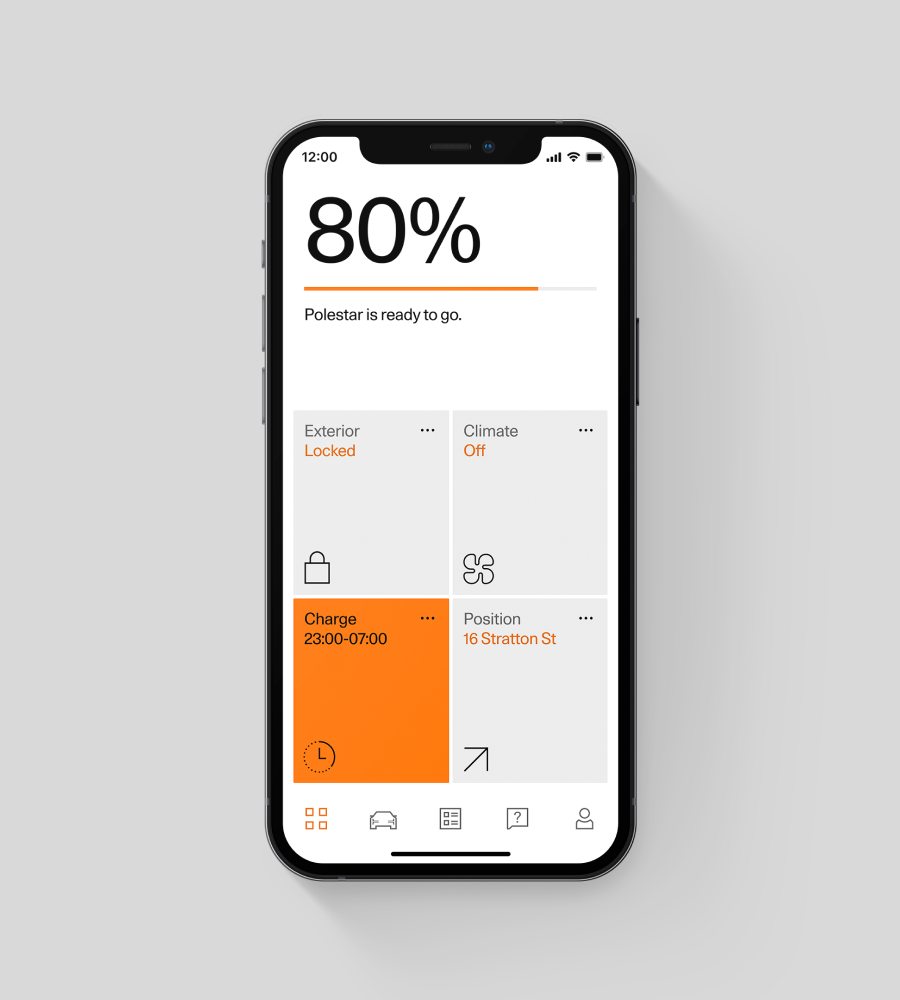 Polestar app
Polestar 3 will recognize an authorized driver by detecting the Polestar app on their smartphone. Touching the door handle is enough to load the preferred seat, steering feedback, and one-pedal drive settings. The app can also be used to activate climate control, set the climate timers, check battery status, or lock and unlock the car using the digital key function.
More on the Polestar app
Google, Google Play, Google Maps and YouTube Music are trademarks of Google LLC. Google Assistant and some related features are not available in all languages or countries. See g.co/assistant/carlanguages for updates to language and country availability. Not all services, features, applications or required compatible devices are available in all languages or countries, and may vary by car model. For more details, visit the Help Center, sites for Google Assistant, Google Maps, Google Play, or the car manufacturer site. Visuals are for illustrative purposes only.

Availability of pickup and delivery depends on the capacity and local presence of our service providers.