Range figures
Polestar 2 provides four powertrain options, each with an upgraded battery to get even more miles out of a charge. The right driving and charging behaviour can further increase the car's real life range.
Long range Dual motor with Performance pack¹  
Standard range Single motor¹  
Charging speed
Polestar 2 works with AC charging points up to 11 kW and DC charging points up to 205 kW. Install an AC Wallbox for effortless charging at home and find plenty of suitable charging stations on the road.
Long range versions - 205 kW DC, from 10 to 80%¹  
Long range versions - 11 kW AC, from 0 to 100%¹  
Standard range version - 135 kW DC, from 10 to 80%¹  
Standard range version - 11 kW AC, from 0 to 100%¹  
Save time by charging to 80%
On a long trip, it's actually faster to stop twice and top up to 80% than to stop once and charge to 100%. This is due to the fact that the final 20% capacity of a lithium-ion battery charges at a much slower rate. 
Battery-minded route planning
Because Polestar 2 comes with Google² built-in, the in-car version of Google maps can communicate with the car's systems to check the battery status. It will calculate and suggest a route accordingly, including convenient charging options along the way.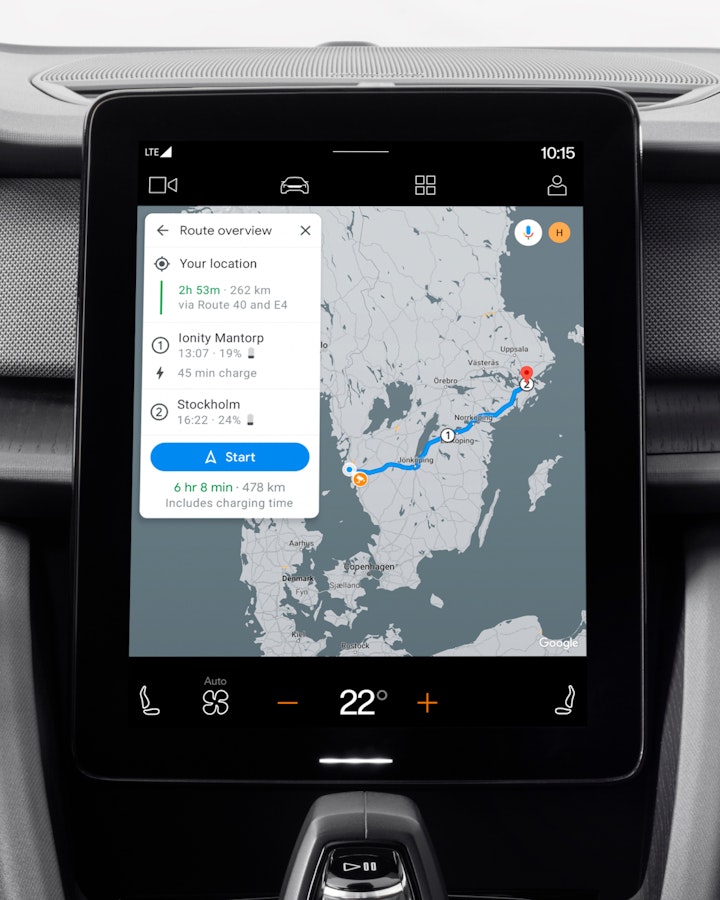 Charging network
Charging on the go is becoming easier by the day. At present, there are over 550,000 public charging locations in Europe alone, ranging from motorway service stations to supermarkets and city-owned parking spaces. The number of charging points even exceeds that of traditional petrol stations.
More about public charging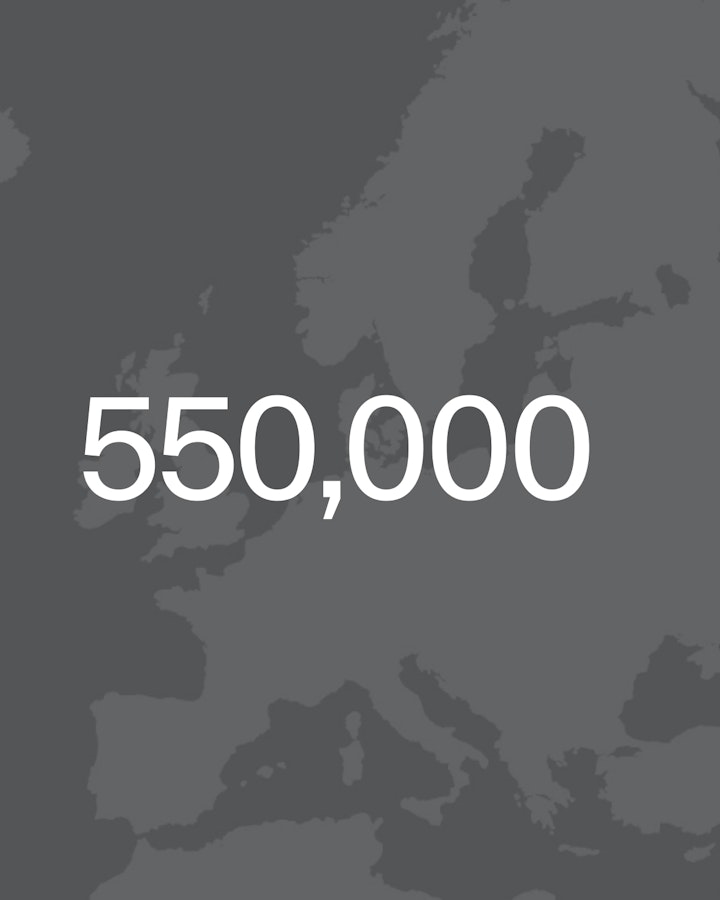 Extending the range
Polestar 2 has been engineered for optimal energy efficiency, allowing the driver to extract even more miles from the battery. These features help extend the car's real-life range.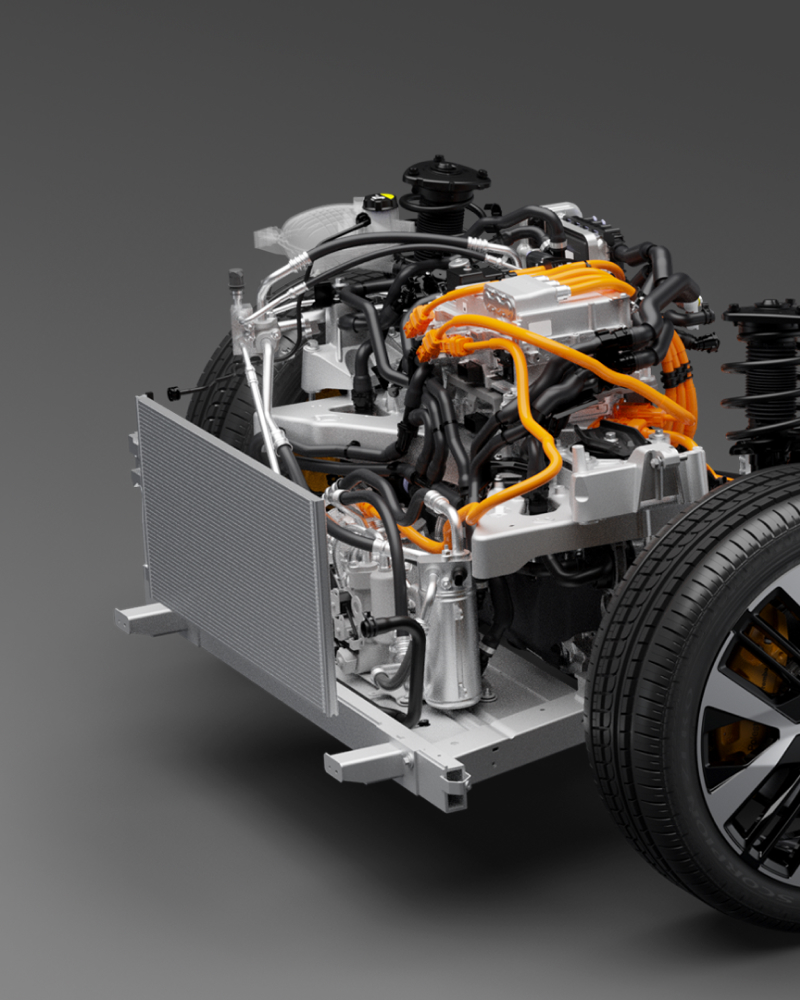 Energy-saving heat pump
Waste heat doesn't have to be wasted heat. Using thermal energy from the electric motors, battery, and ambient air, the heat pump warms up the cabin and helps to get more miles out of a charge. 
Available with the Plus pack.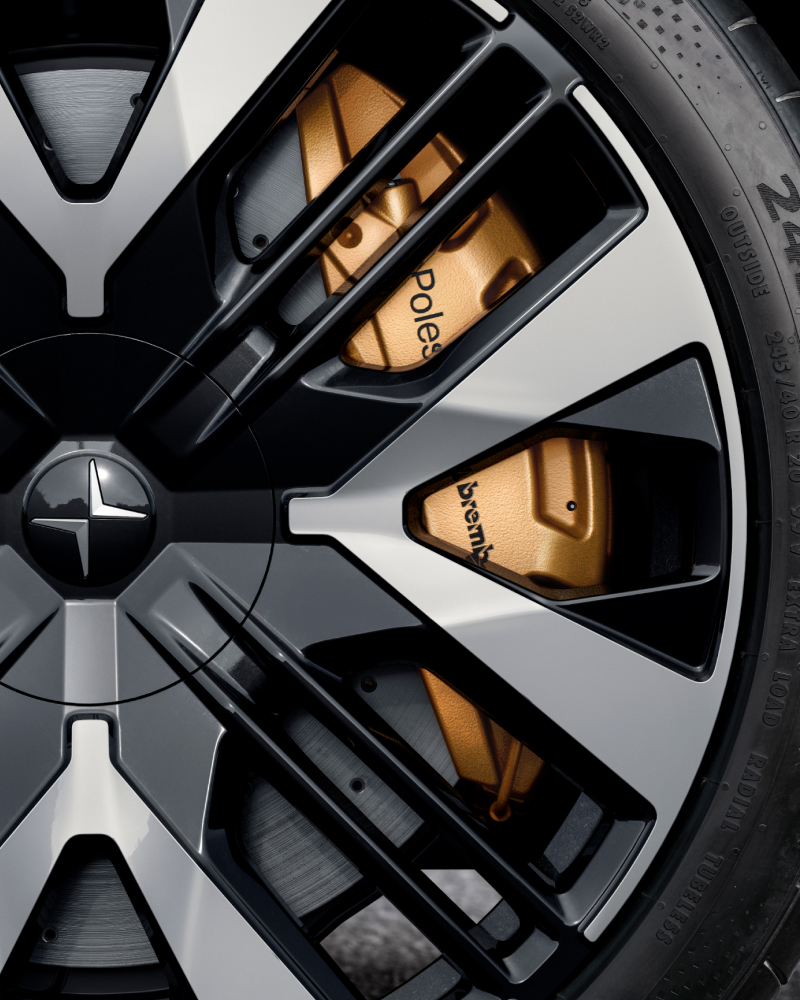 Regenerative braking
Recharge while slowing down. Instead of turning useful energy into useless heat, the regenerative braking system of Polestar 2 converts it back into power that can be used to extend the car's range.
Pre-entry climate control
Pre-heating or pre-cooling Polestar 2 while charging saves a significant amount of battery power compared to using climate control while driving. It extends the car's range and sets a comfortable cabin temperature before the driver gets in.
In-car range assistant
Get range guidance in real-time. The in-car range assistant app monitors speed, driving style and climate settings to present instant updates of the car's energy consumption on its home tile. It can also show the projected range on the driver display and activate ECO-climate, automatically adjusting the climate system to go the extra mile(s).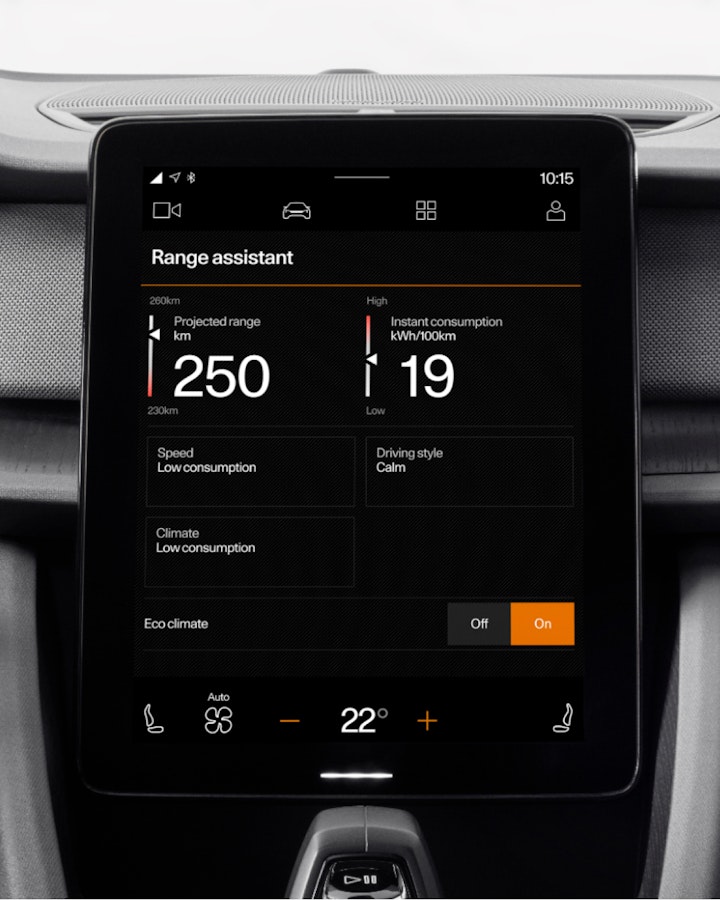 Preliminary data. Subject to final certification.

Google, Google Play, Google Maps and YouTube Music are trademarks of Google LLC. Google Assistant and some related features are not available in all languages or countries. See g.co/assistant/carlanguages for updates to language and country availability. Not all services, features, applications or required compatible devices are available in all languages or countries, and may vary by car model. For more details, visit the Help Center, sites for Google Assistant, Google Maps, Google Play, or the car manufacturer site. Visuals are for illustrative purposes only.