Google built-in
Polestar 2 was the first car to feature a native Android™ Automotive operating system, bringing truly intuitive infotainment to the driving experience. Because of Polestar's partnership with Google¹, the in-car software continues to make life on the road easier with every update.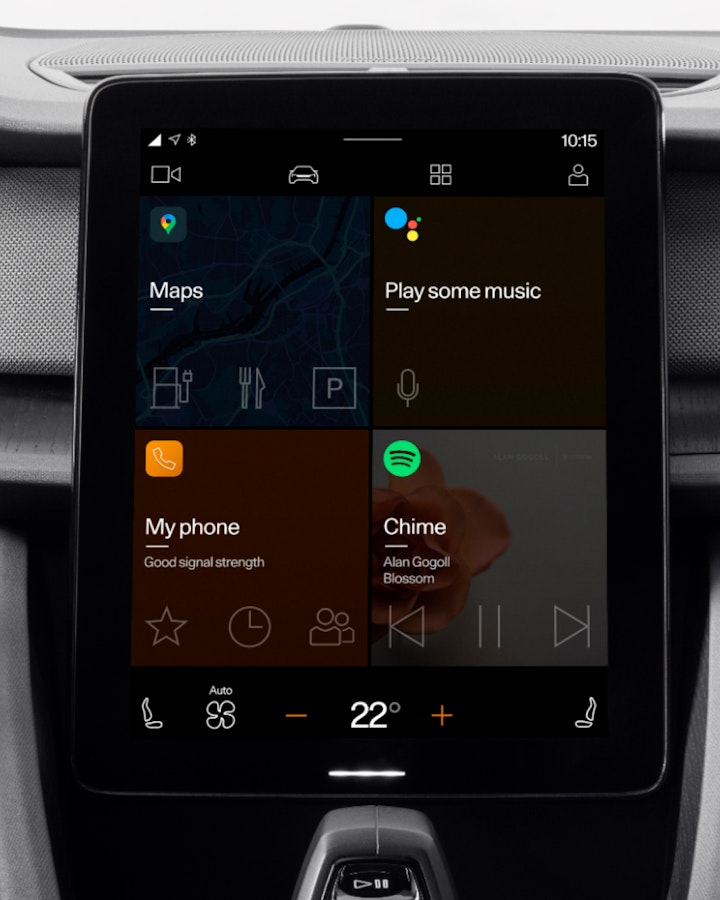 Connectivity
Polestar 2 comes with secure Internet access to browse the web, use in-car apps, stream music and podcasts, get real-time traffic information and download the latest software updates. Because of the included three-year data coverage, Polestar 2 provides the most optimized functionality without exceeding the car's bundle. 
Over-the-air updates
Fully future-proof. Polestar 2 receives regular over-the-air updates for its infotainment system, apps, and car systems. The car automatically notifies the driver when the new software is ready to install, so it stays as cutting-edge as when it was first released.  
Center display
All Polestar 2 software runs on Android™ Automotive OS, integrating the infotainment system with the car's technical systems. Various performance and safety functions can be controlled directly from the center display, using a clean, intuitive and minimalistic interface.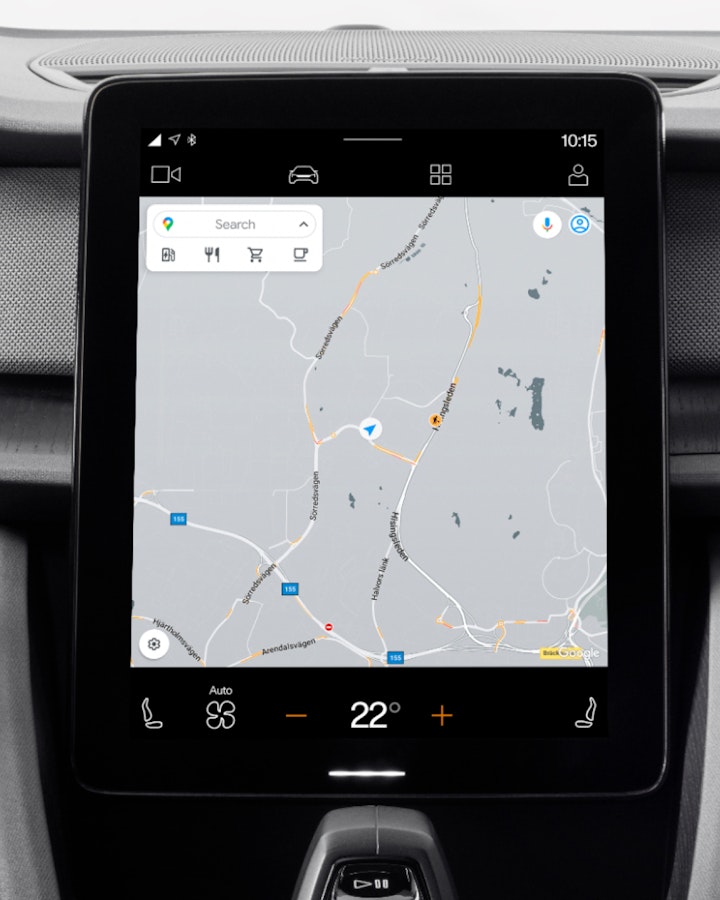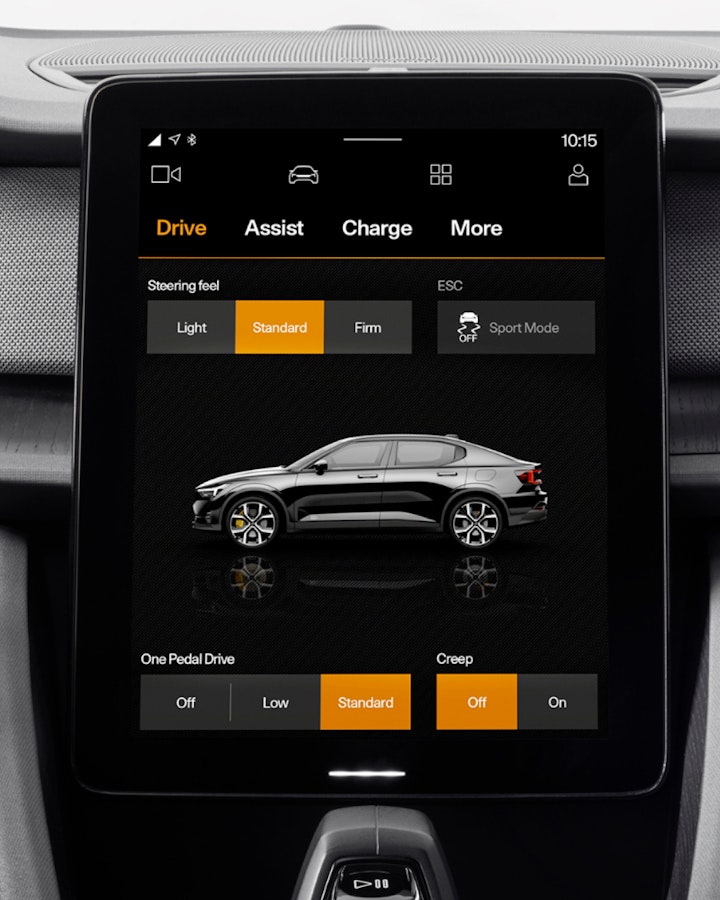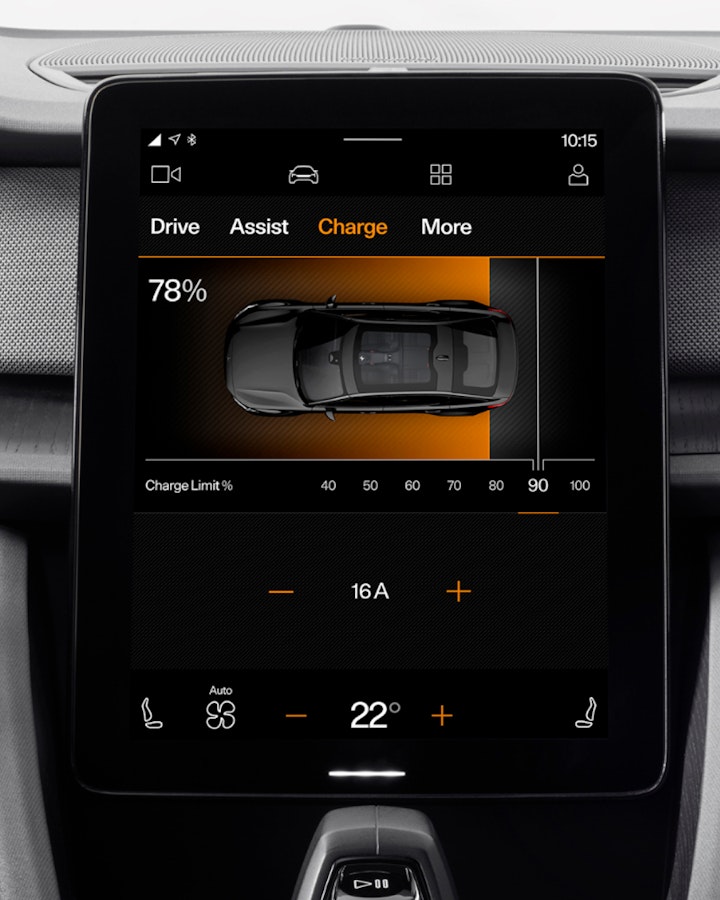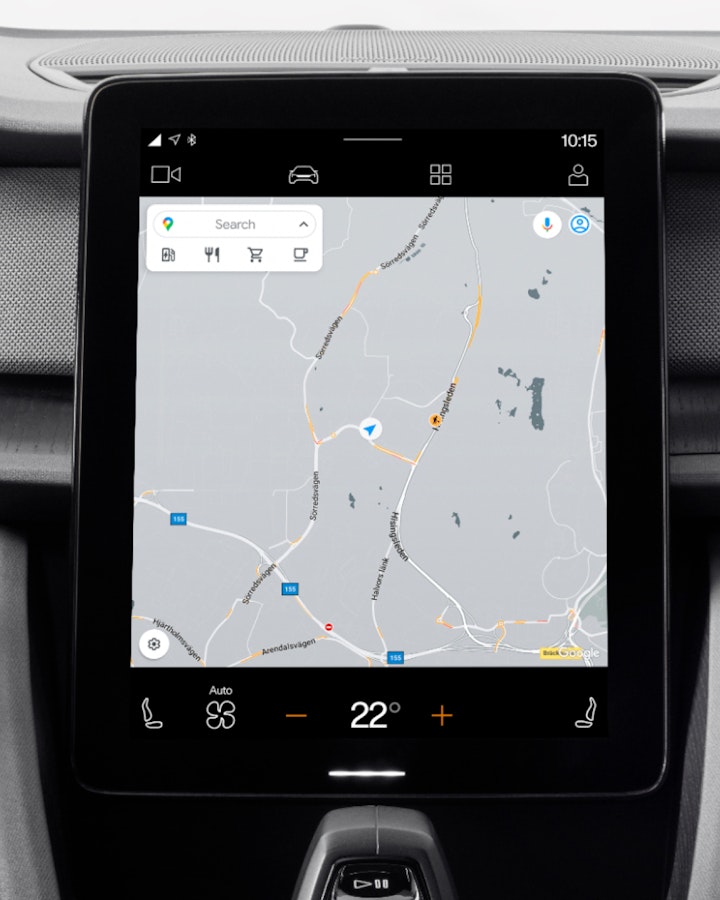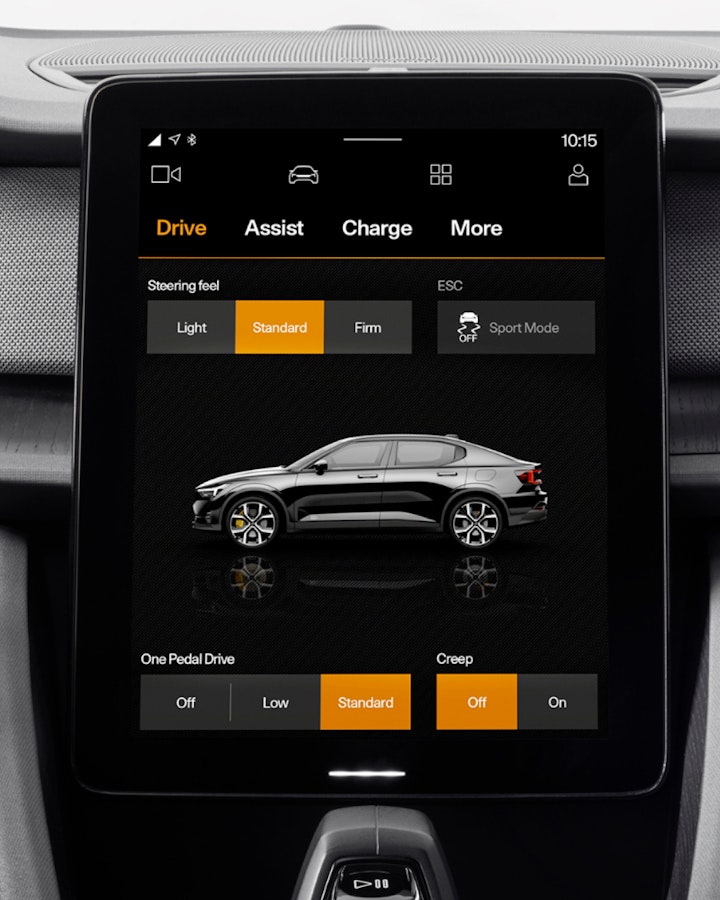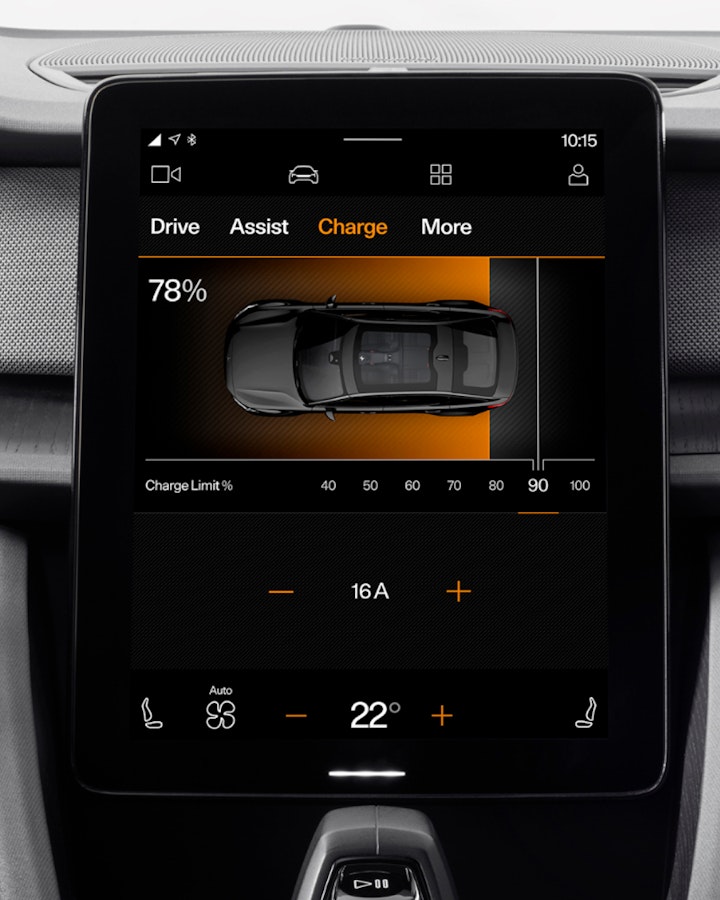 01/03
Home screen with navigation, media and call functions.
Driver display
Don't get distracted. Polestar 2's 12.3" digital instrument panel has two preconfigured modes, showing only essential information. In Calm mode, it displays the car's speed and battery status, while Navigation mode focuses on route planning and traffic updates.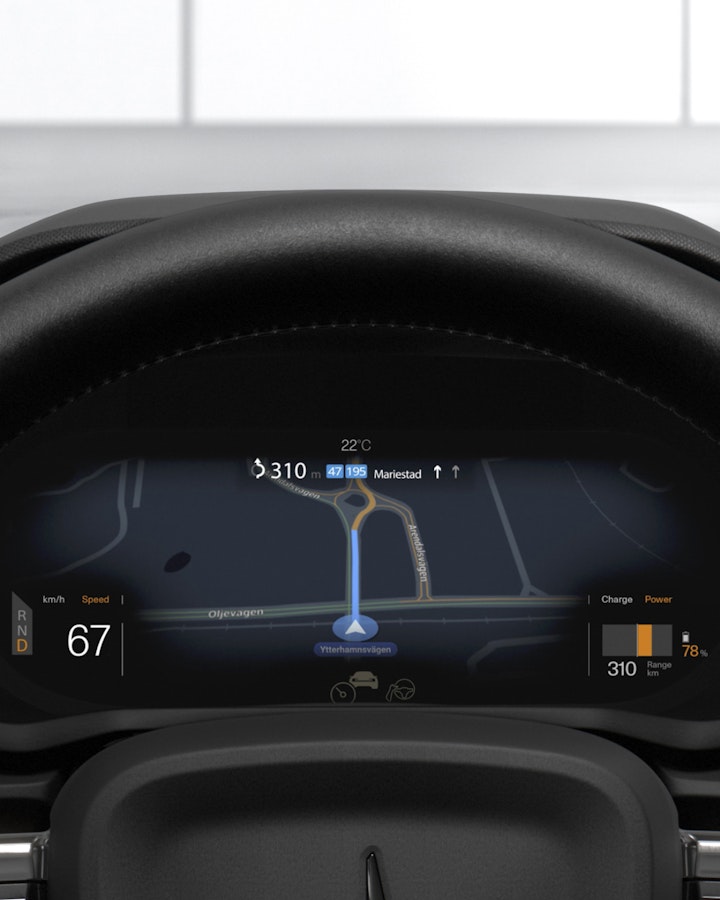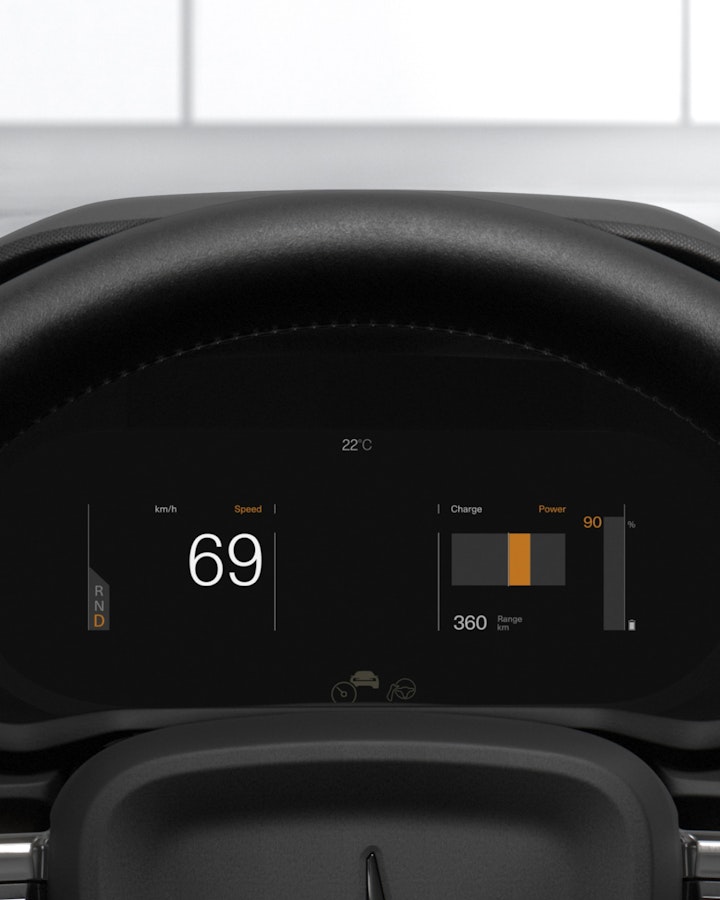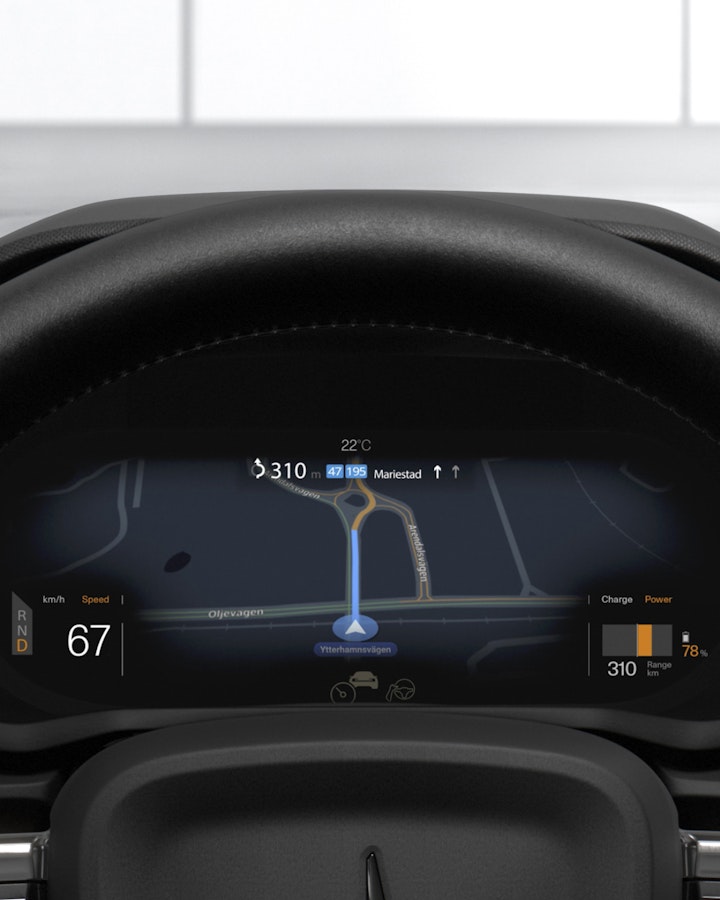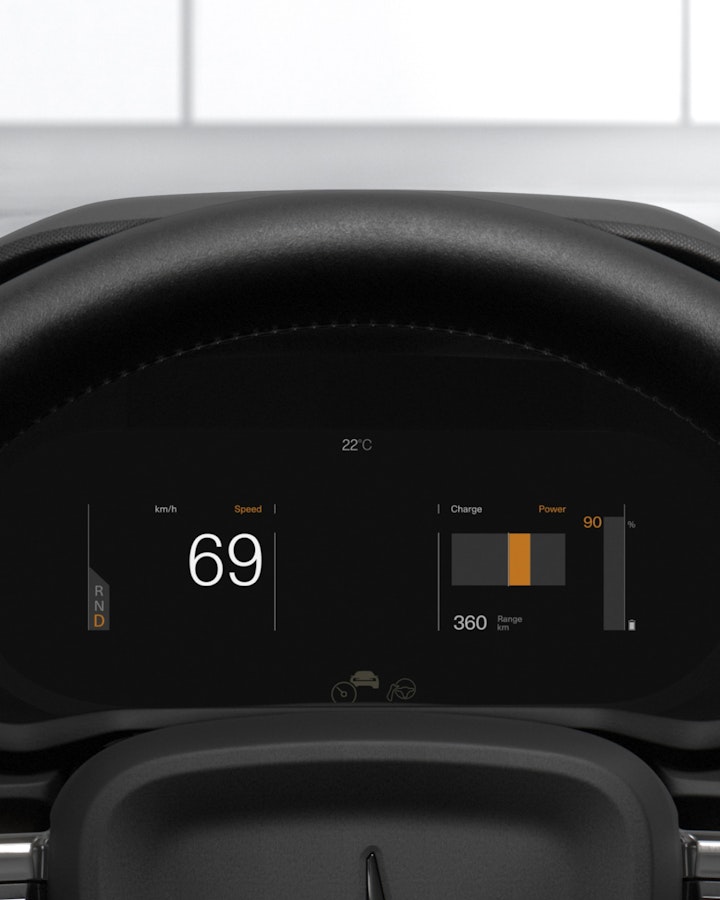 01/02
Navigation mode displays the current route map and directions.
Driver profiles
Polestar 2 can automatically store preferred settings for up to six drivers, linking the information to the signal from the key fob or the Polestar app. Upon detection, the in-car software recognizes the driver profile and loads the matching seat position, mirror adjustments, steering feel, and one-pedal drive settings. It'll also bring up favorite apps and playlists. 
Voice control
Because Polestar 2 comes with Google¹ built-in, the driver can use its voice recognition capabilities to control features of the car and their smart home.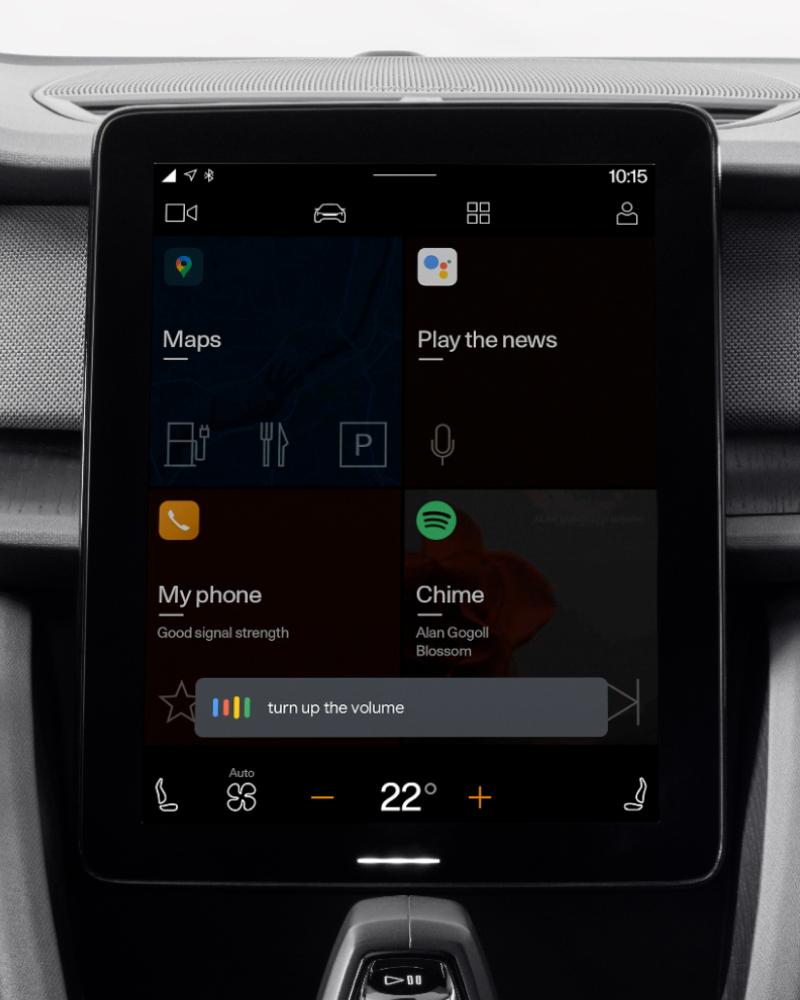 Google Assistant
The voice recognition capabilities of Google Assistant allow the driver to control music, climate settings, and other functions while their eyes stay on the road and their hands stay on the wheel. Just say "OK Google" to get started. 
Google Home integration
The Remote Vehicle Actions function allows the driver to give voice commands to Polestar 2 via Google Home, and to control smart home devices from behind the wheel. Check the range right after waking up. Activate climate control while preparing breakfast. Adjust the temperature at home on the way back from work. Polestar 2 is an integrated part of the personal digital ecosystem. 
In-car apps
Forward-thinking functionality. Polestar 2's infotainment system runs a range of familiar apps, optimized for the in-car experience. Planning routes, streaming music, or paying for a parking spot can all be done without a smartphone, while some apps interact with the car's systems to unlock an even more enhanced driving experience. Updates and new apps can be downloaded on Google Play¹, using the center display.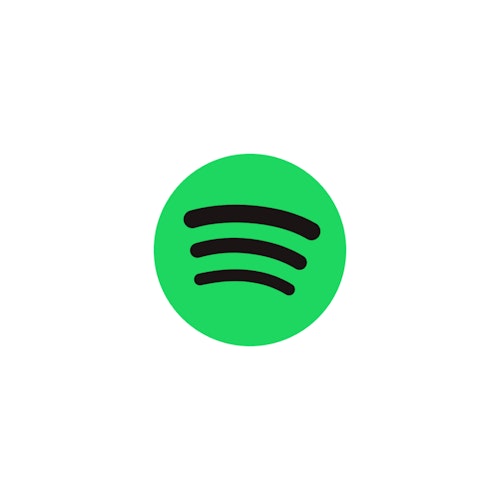 Spotify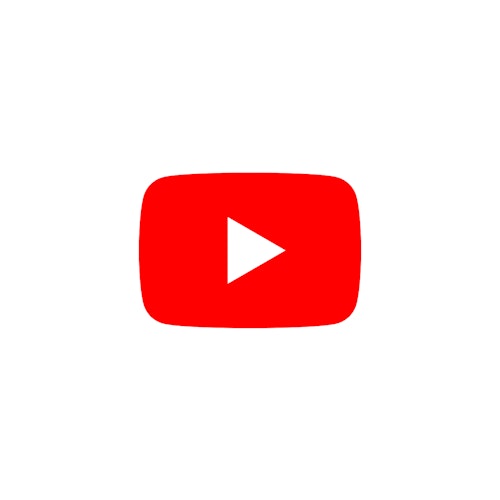 YouTube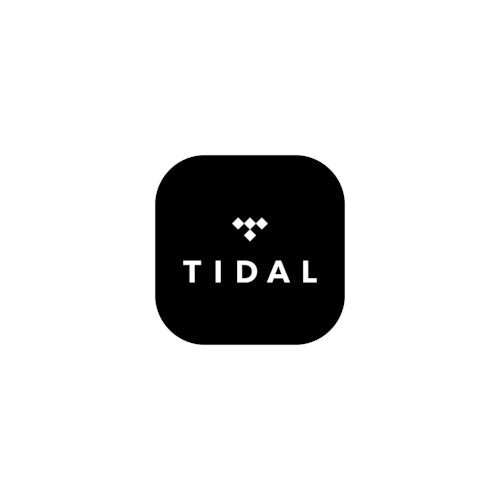 Tidal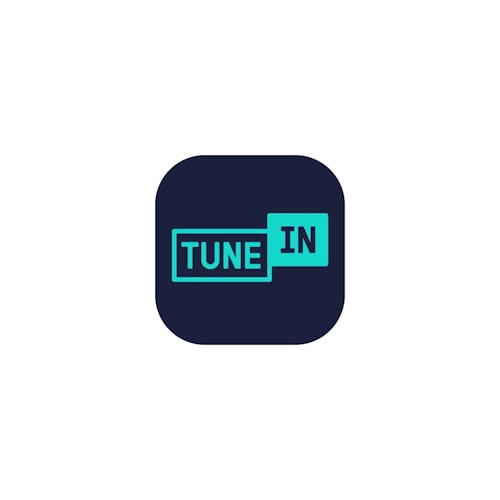 TuneIn Radio
Waze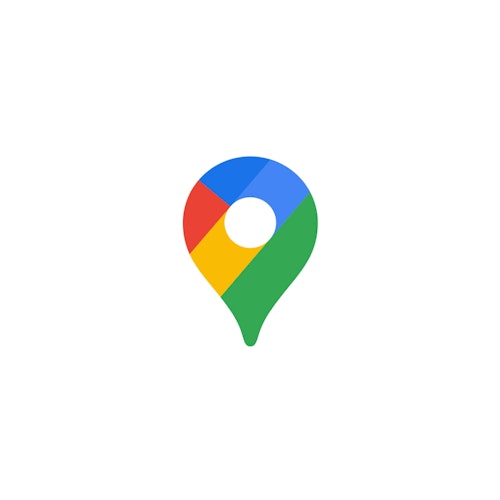 Google Maps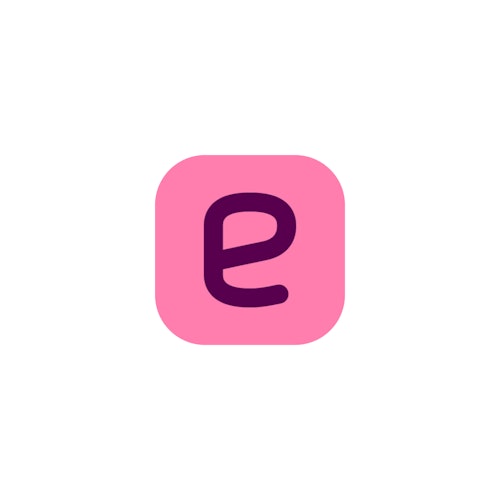 EasyPark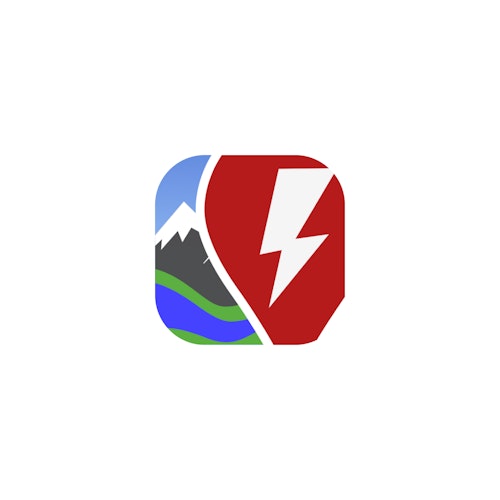 ABRP
Apple CarPlay
Apple CarPlay allows an iPhone to be used via Polestar 2's center display and voice commands. Listen to music, make phone calls, get driving instructions, send and receive messages or use Siri, all while remaining focused on the road. Apple CarPlay works with select iOS devices and with the car's USB-C media port.
1. Google, Google Play, Google Maps and YouTube Music are trademarks of Google LLC. Google Assistant and some related features are not available in all languages or countries. See 

g.co/assistant/carlanguages

 for updates to language and country availability. Not all services, features, applications or required compatible devices are available in all languages or countries, and may vary by car model. For more details, visit the Help Center, websites for Google Assistant, Google Maps, Google Play, or the car manufacturer's website.

Visuals are for illustrative purpose only.