Design
Premium electric performance has found a new form. The exterior design of Polestar 3 is defined by sculpted surfaces, distinctive details, and optimized aerodynamics for a sleeker, more high-tech look.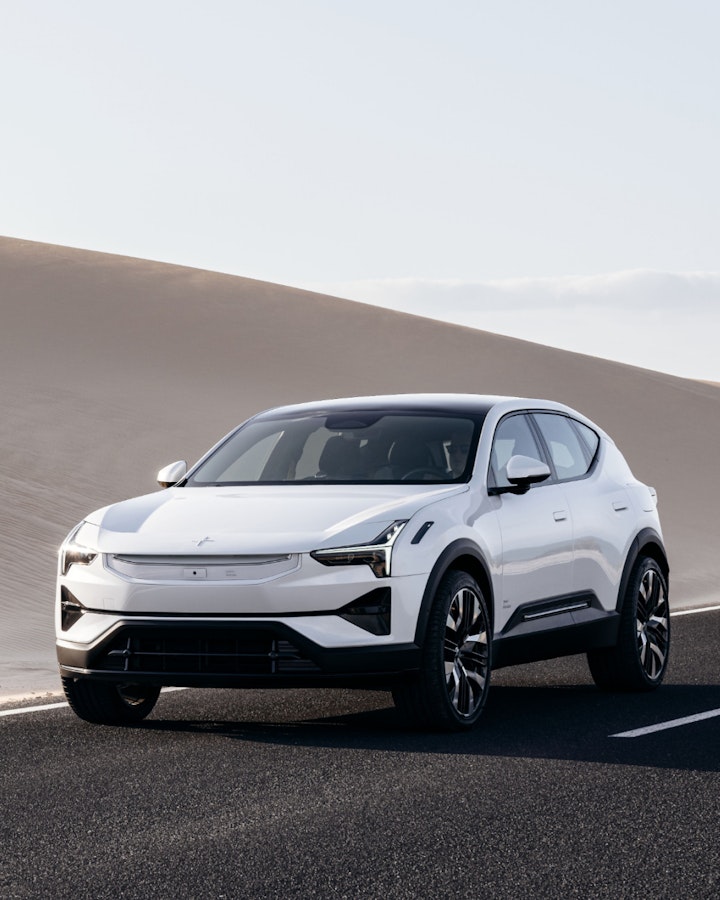 Exterior design explained
Head of Design Maximilian Missoni talks about the optimized headroom, low roofline, sleek silhouette, and other design details of Polestar 3 that give its distinct expression, unique in the world of SUVs.
Colors
Always a color that features the features. Polestar 3 is available in a carefully curated choice of exterior colors, each selected to accentuate the car's design down to the smallest detail.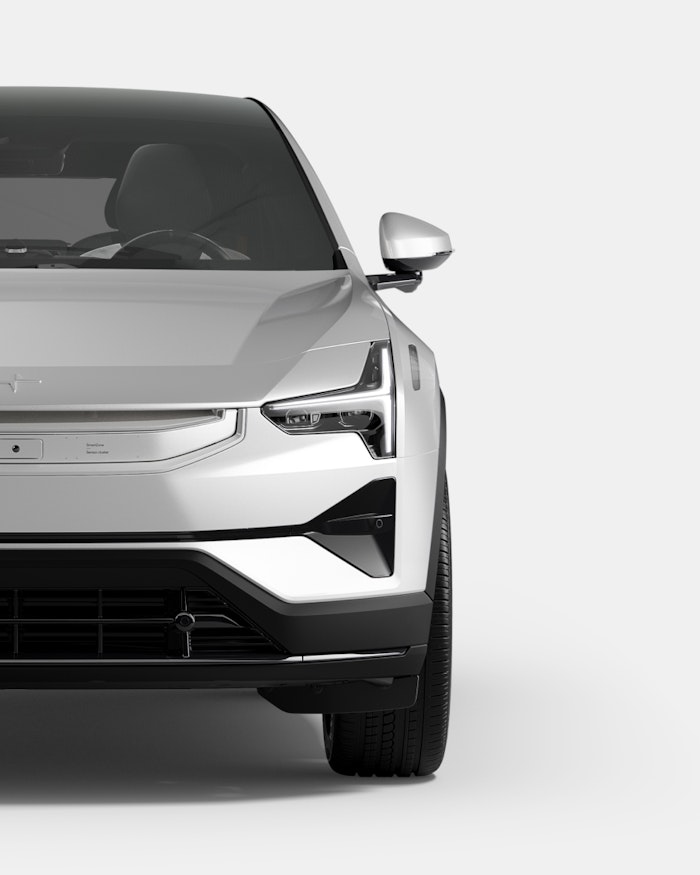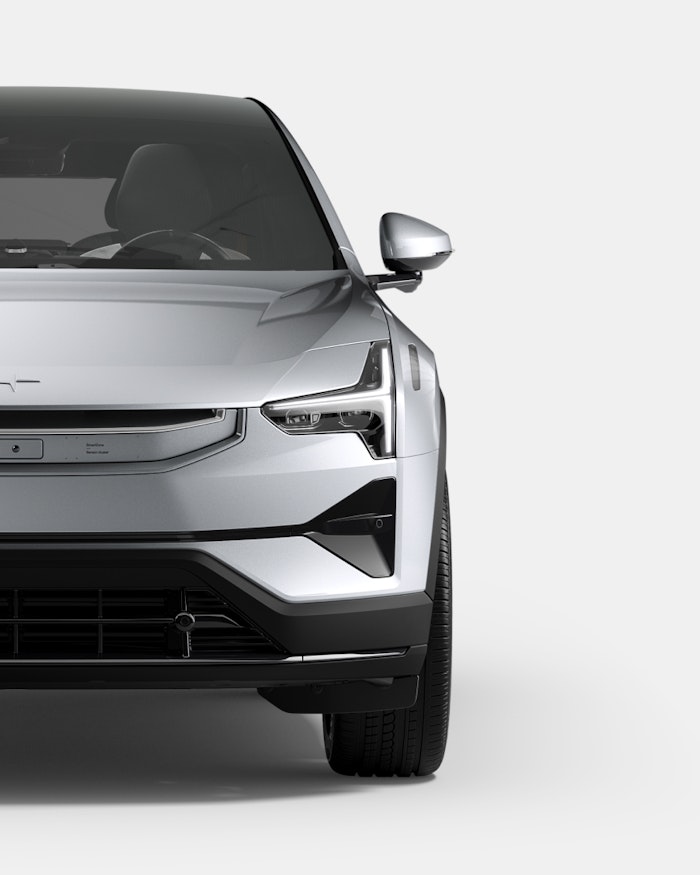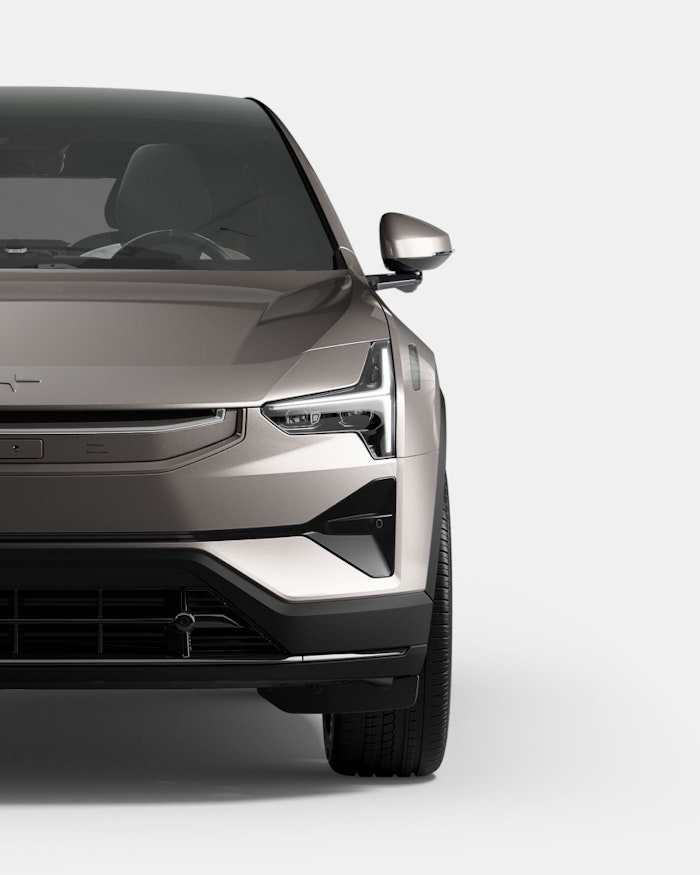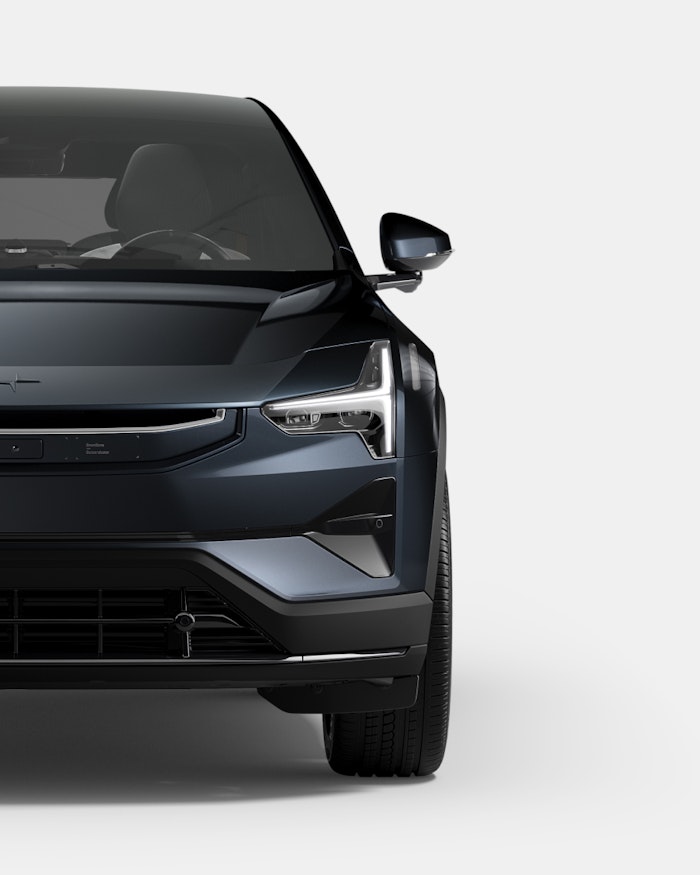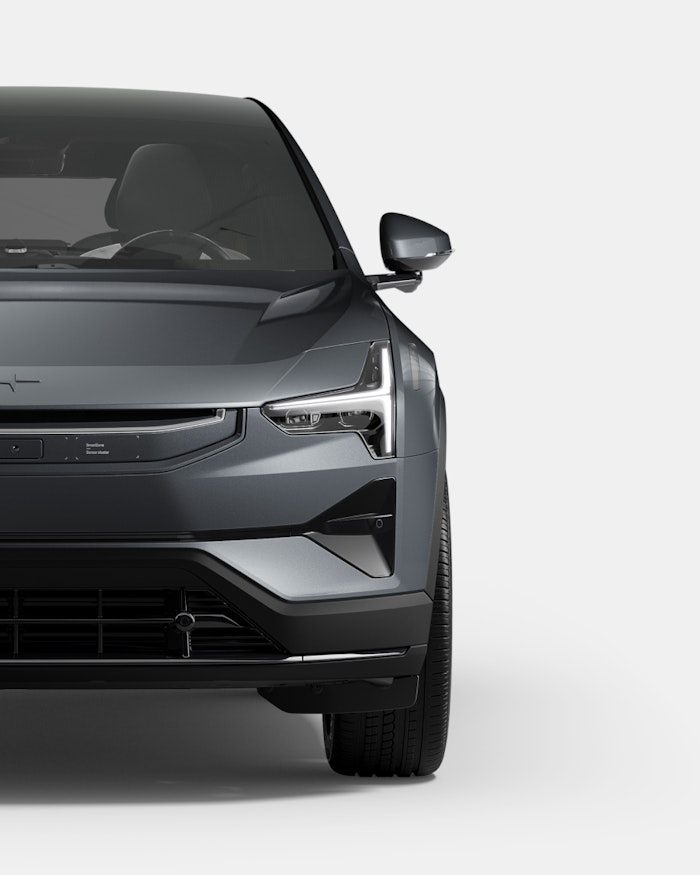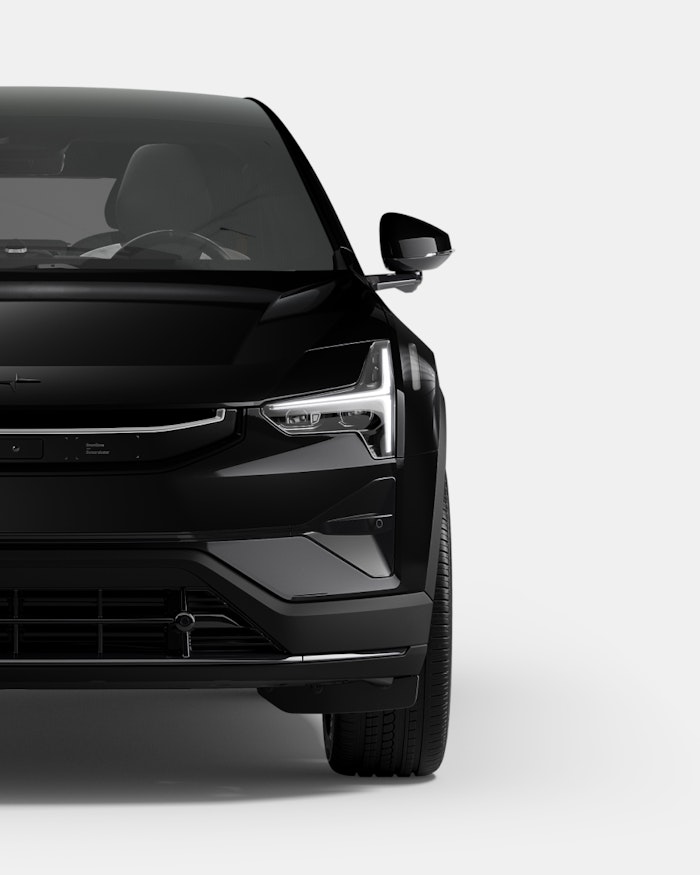 Snow
Magnesium 
Jupiter 
Midnight 
Thunder
Space
Optimized airflow
Technical design elements are integrated into the exterior, working together for greater aerodynamic efficiency. The front aero wing attaches the air to the hood, allowing a smoother flow and reducing high-pressure buildup. The rear aero wing increases downforce and high-speed stability while also avoiding turbulence. Finally, the rear aero blades deliberately disturb the air to ensure a smooth release from the side of the car. 
Windows
The flush side profile creates a completely flat surface that helps keep the airflow attached to the body, reducing turbulent airflow and wind noise. Privacy laminated acoustic rear windows are fitted as standard.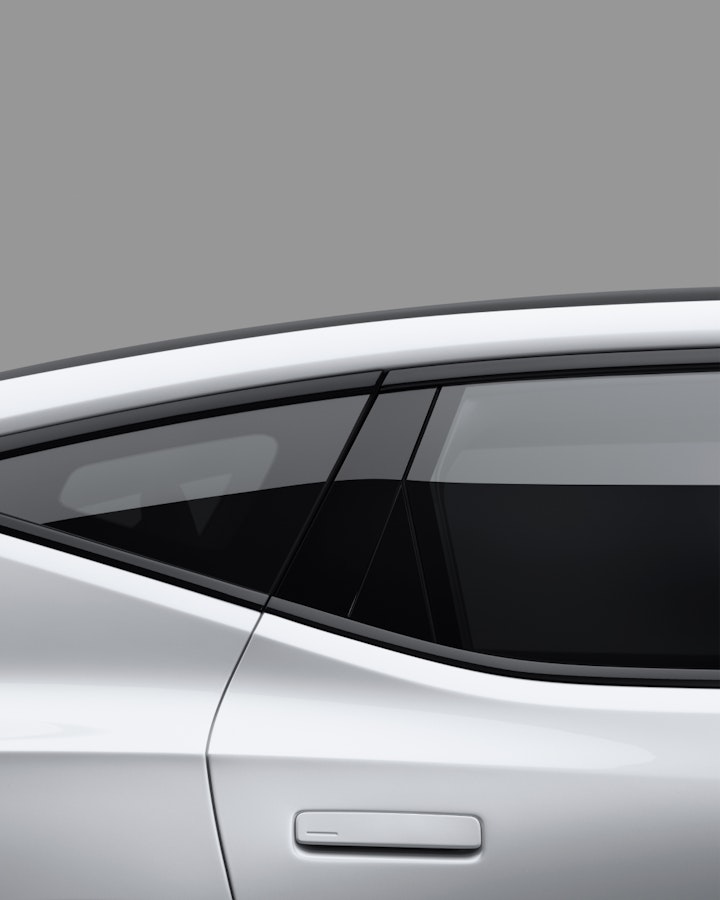 Flush side windows with high-gloss black trim.
Door handles
Fully flush with the doors, the handles increase the aerodynamic efficiency of the vehicle by reducing its side profile drag and not interfering with the airflow. The handles extend when the driver approaches while carrying Polestar 3's ultra-wideband key.
Headlights
Minimal design, maximum illumination. Emphasizing the clean, aerodynamic exterior, the LED headlights combine minimalist aesthetics with intelligent adaptive technology for a signature expression and an optimized view.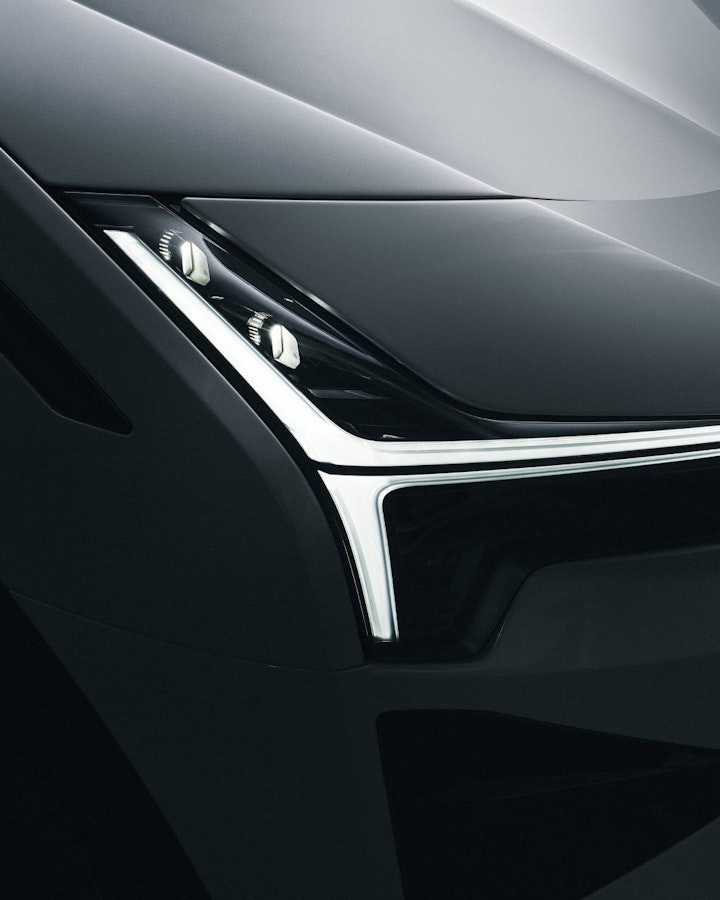 Rear light bar
Day or night, Polestar 3's high-intensity rear lights adapt their luminance to the light conditions, enhancing visability to drivers behind you.
Door mirrors
Frameless design
More efficient. Less obstruction. The glass-to-edge design allows for a 30% smaller mirror housing that optimizes the driver's view and contributes to greater aerodynamic efficiency. 
Door mirrors
Electrically adjustable, heated and folding
Safety meets convenience. The mirrors are heated to prevent fogging and powered to ensure precise and effortless adjustment. They fold away when the car is locked, reducing the risk of parking damage.
Door mirrors
Auto-dimming
All mirrors automatically dim when facing extra-bright lights. This enhances preventive safety and eye comfort, and reduces the risk of being dazzled.
Wheels
Polestar 3 comes with a selection of precision-engineered alloy wheels that echo the geometric forms of the car itself. Using diamond cutting, 3-axis machining or our patented 3D laser-etching technology, each wheel surface gets its own signature look and high-quality finish. 
Design options
Each wheel design has been carefully matched to the exterior features of Polestar 3. All available wheels meet Polestar's high standards for safety, durability, handling, and performance. 
More about wheels and performance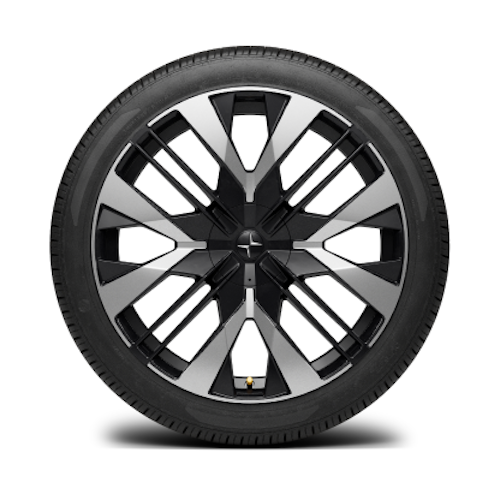 22″ 4-Multi spoke black polished forged wheel
Performance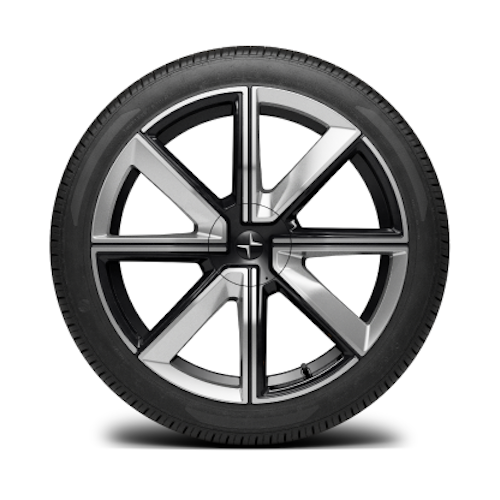 22″ 4-V Spoke black polished forged wheel
Upgrade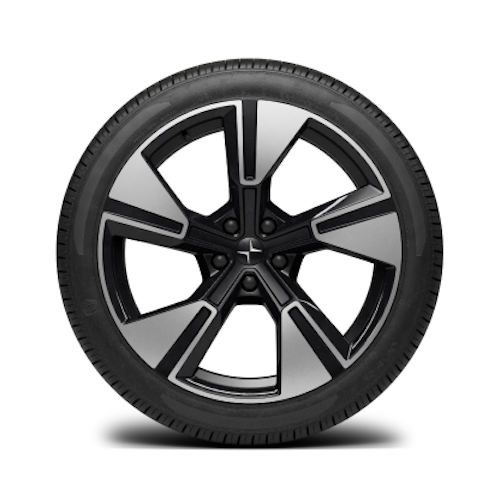 21″ 5-V Spoke black diamond cut wheel
Plus
Visuals are for illustrative purposes only.