Google built-in
Polestar partnered with Google to create an intuitive, contextualized infotainment system, powered by Android™ Automotive OS. One that connects the car, the user, and their entire digital ecosystem. 
Over-the-air updates
Polestar 3 comes with a truly future-proof software setup. It receives regular over-the-air updates to keep its operating system, apps and car systems as cutting-edge as those of a brand-new car. When a new software version is available, Polestar 3 notifies the driver. Updates can be set to download automatically, or to require manual approval every time. 
5G Internet
Polestar 3 provides secure 5G Internet to give access to the web, real-time traffic updates, and dedicated in-car versions of popular apps. Although the connection is always active, there's no need to economize on data, as the first three years of use are included in the car's purchase price. 
Center display
Infotainment that goes beyond information and entertainment. Apart from navigation and streaming music, Polestar 3's center display allows the driver to access a range of car performance and safety settings through an intuitive interface that delivers a truly connected experience.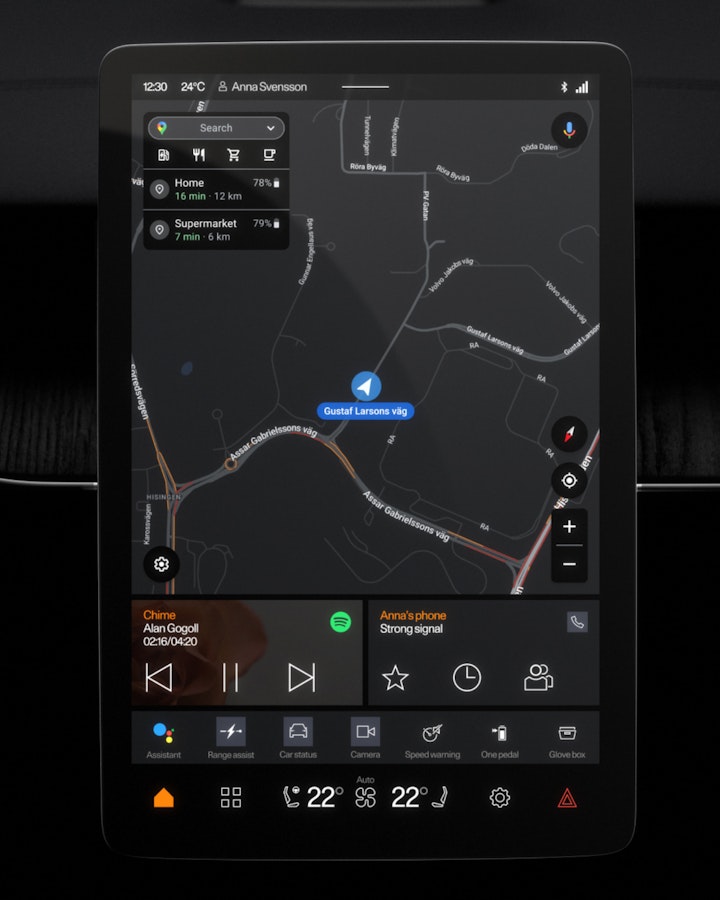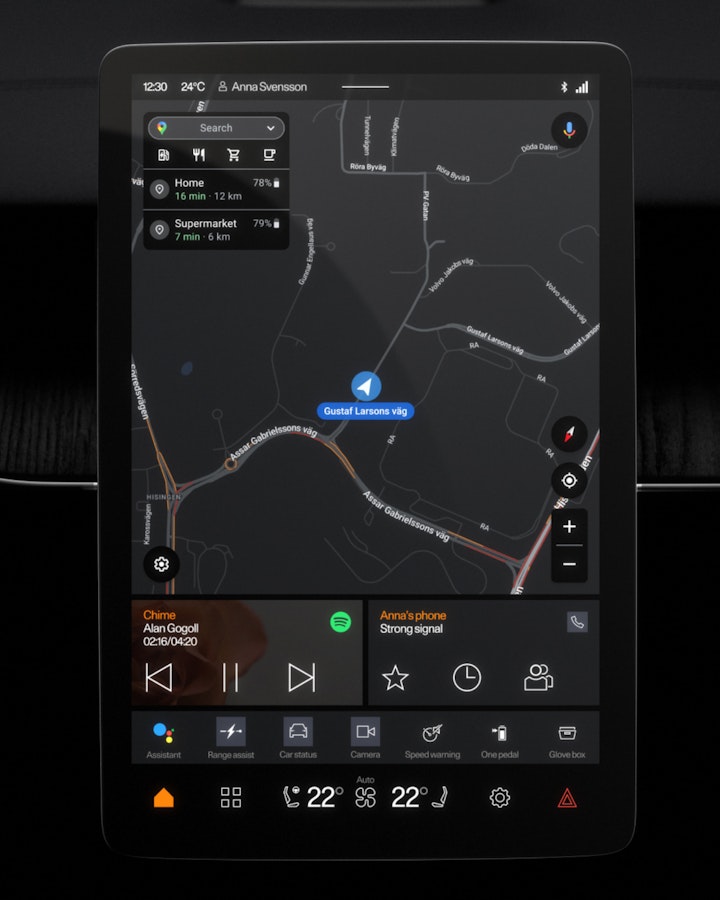 01/03
Home screen with navigation, media and call functionalities.
Driver display
No clutter. No overload. The 9" driver display has preconfigured modes that provides necessary information and nothing more. It can be set to show speed and battery status, navigation, or driver assistance information.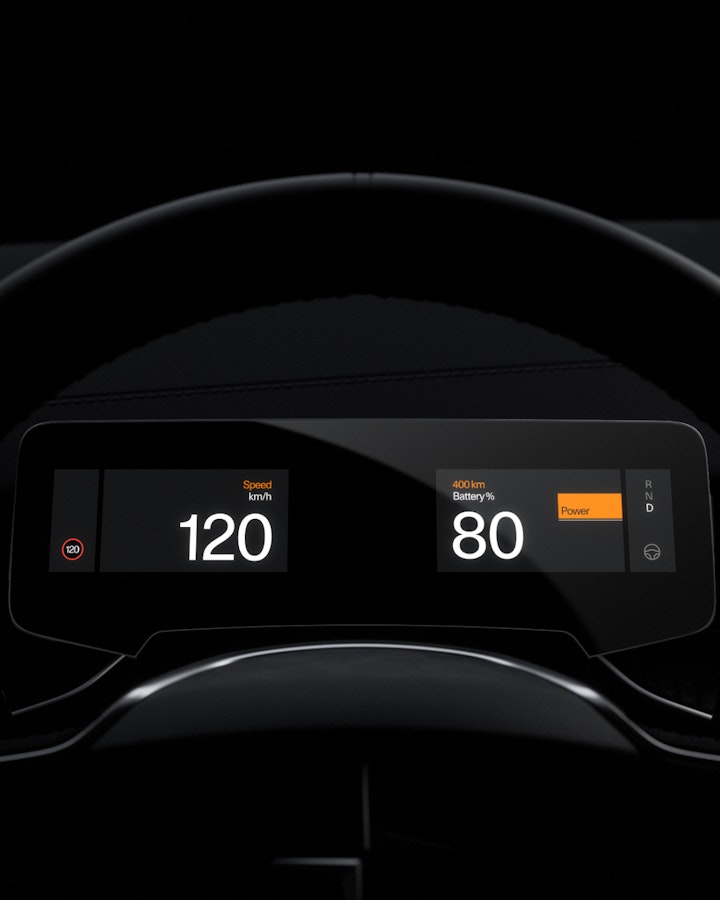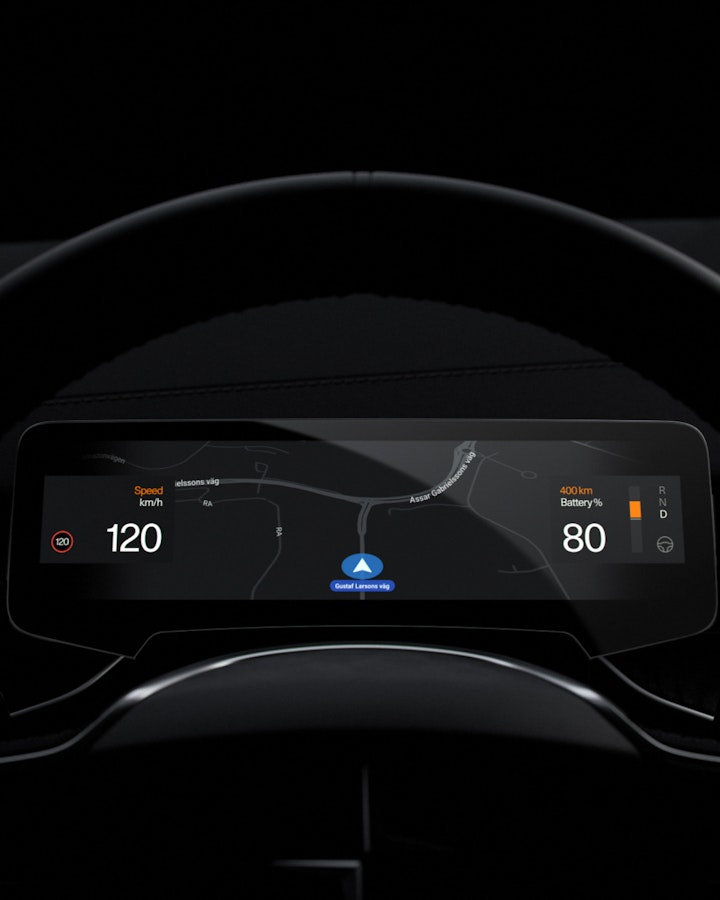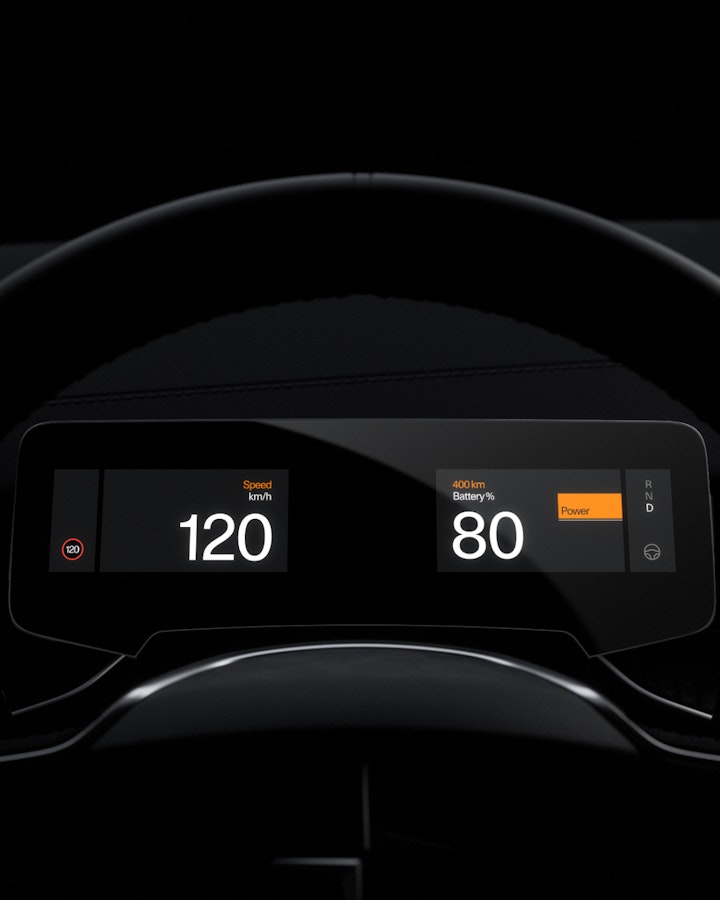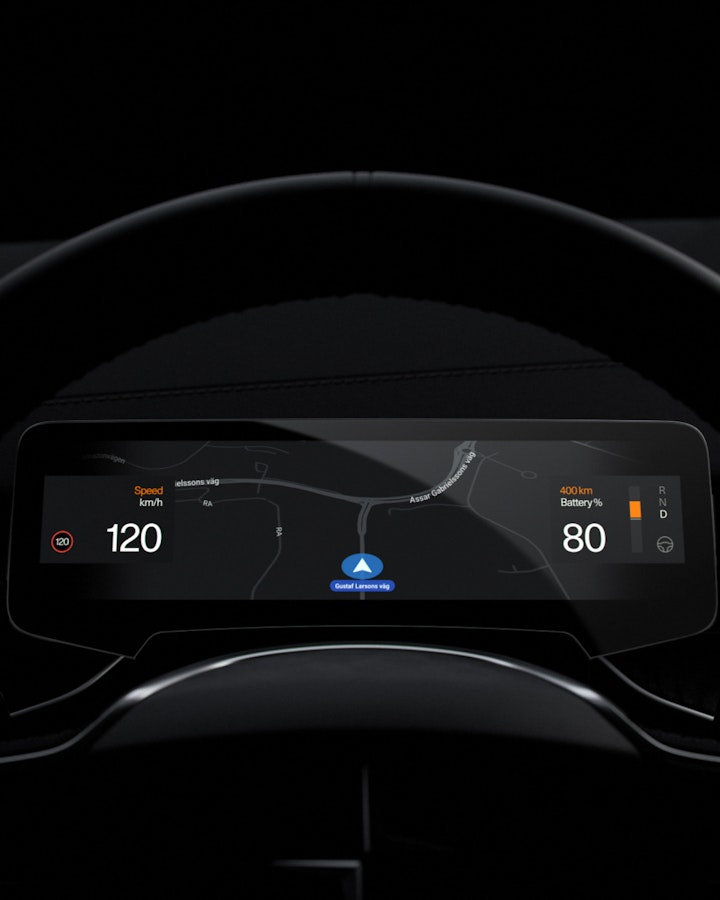 01/02
Calm mode shows only speed and battery status.
Head-up display
Making use of a special coating on the windshield, the head-up display directly projects information in front of the driver, without blocking their field of view. It can display navigation directions, speed, warnings and other essential details.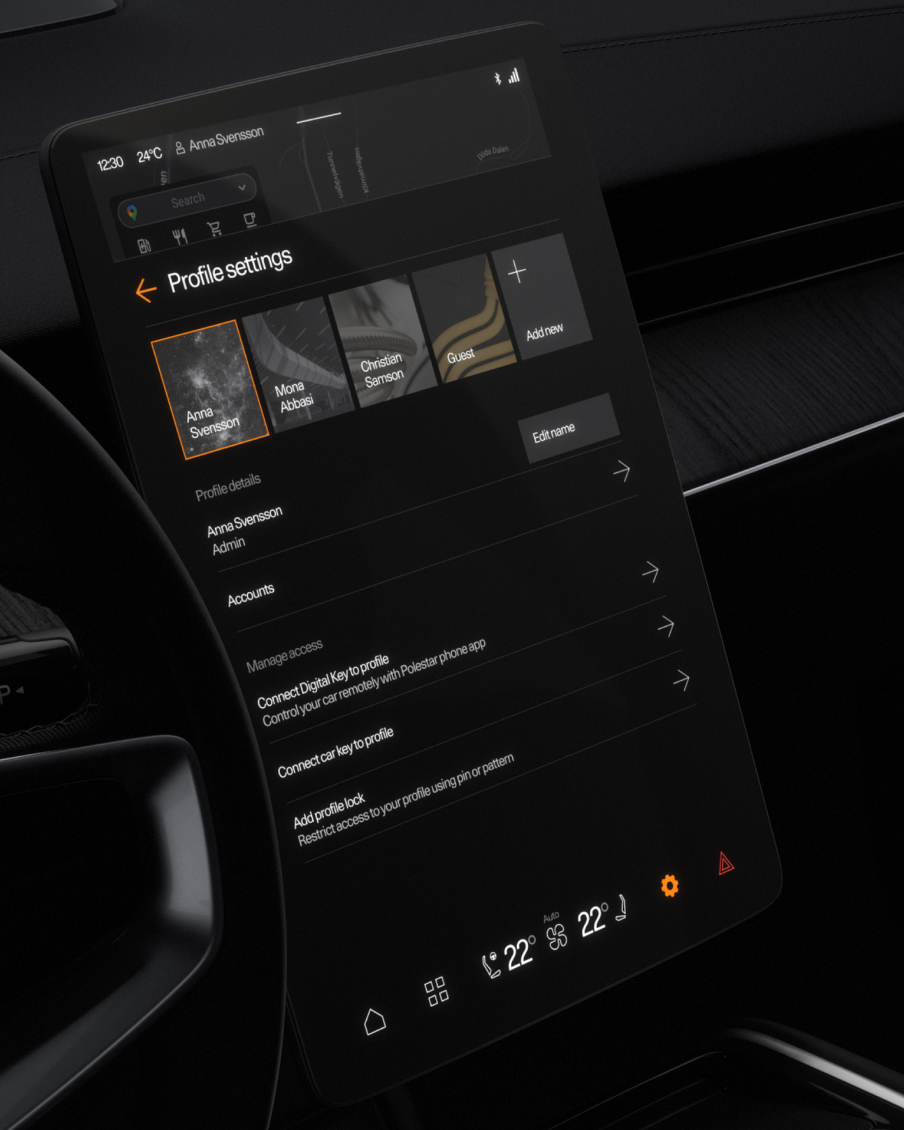 Driver profiles
Once a driver's preferred settings have been entered, Polestar 3 will store and remember them. The car recognizes who's approaching it and instantly loads the matching driver profile. Seat position, mirror settings, steering feel, and one-pedal drive are all automatically adjusted to the stored settings. It'll even cue up favorite apps and playlists. 
Voice control
With Google Assistant, you can get things done while keeping your eyes on the road and your hands on the wheel. Control music, climate settings, and more. Just say, "Ok Google" to get started. 
In-car apps
Polestar 3's infotainment system works with a variety of well-known apps optimized for the in-car experience. Paying for parking, journey planning and streaming playlists - all can be done without a smartphone. Additionally, some apps communicate with the car's systems to elevate the driving experience even further. Updates and new apps can be downloaded on Google Play, using Polestar 3's center display.
Spotify
Google Maps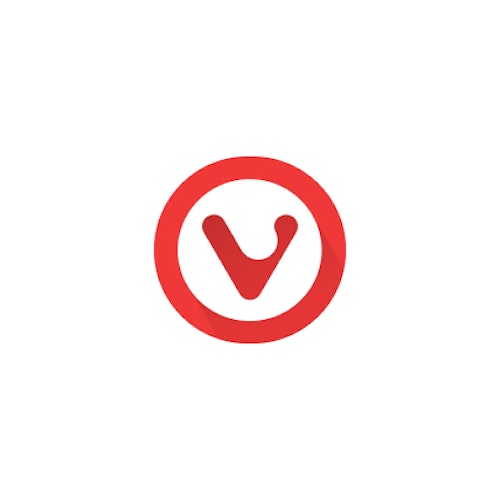 Vivaldi Web Browser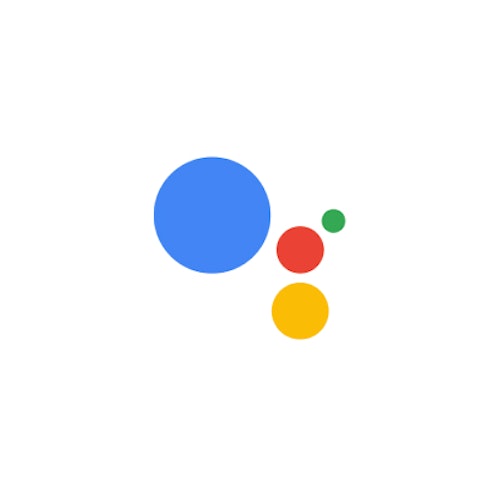 Google Assistant
Google, Google Play, Google Maps and YouTube Music are trademarks of Google LLC. Google Assistant and some related features are not available in all languages or countries. See
g.co/assistant/carlanguages
for updates to language and country availability. Not all services, features, applications or required compatible devices are available in all languages or countries, and may vary by car model. For more details, visit the Help Center, sites for Google Assistant, Google Maps, Google Play, or the car manufacturer site.
Visuals are for illustrative purposes only.