Approach zones
Polestar 3 can sense the presence of an authorised driver approaching by detecting the car's ultra-wideband key, even when it's in your pocket. The car wakes up in stages and prepares to be driven, the closer the driver gets. 
Rear storage
Polestar 3 has a large rear luggage compartment which has been designed to maximise space and versatility. Small items can be stored in the practical net on the left side panel. The total volume behind the rear seats from floor to ceiling is 597 litres (including 90 litres available below the cargo floor).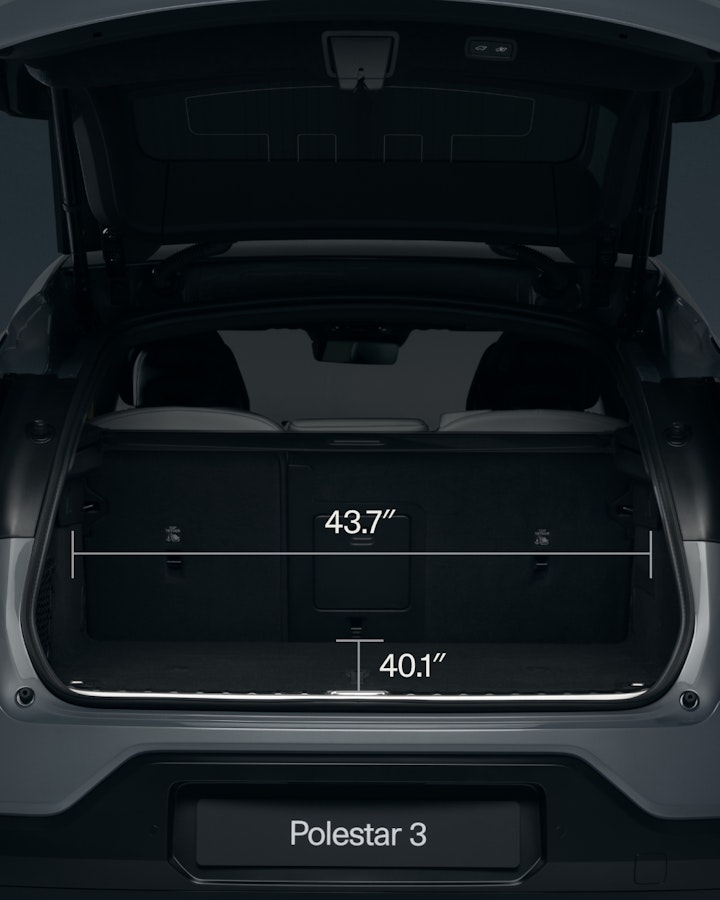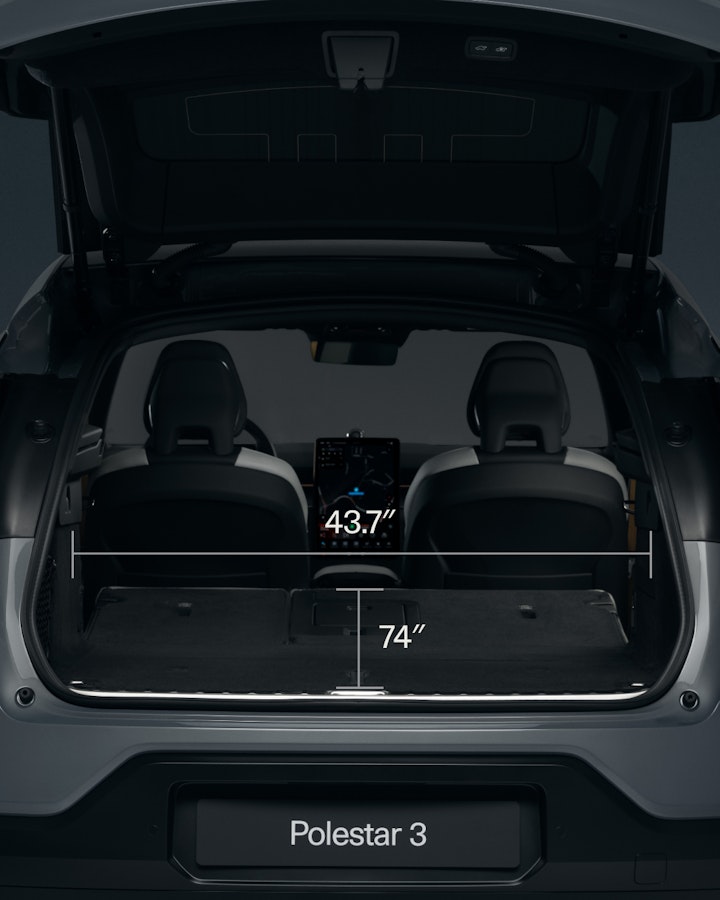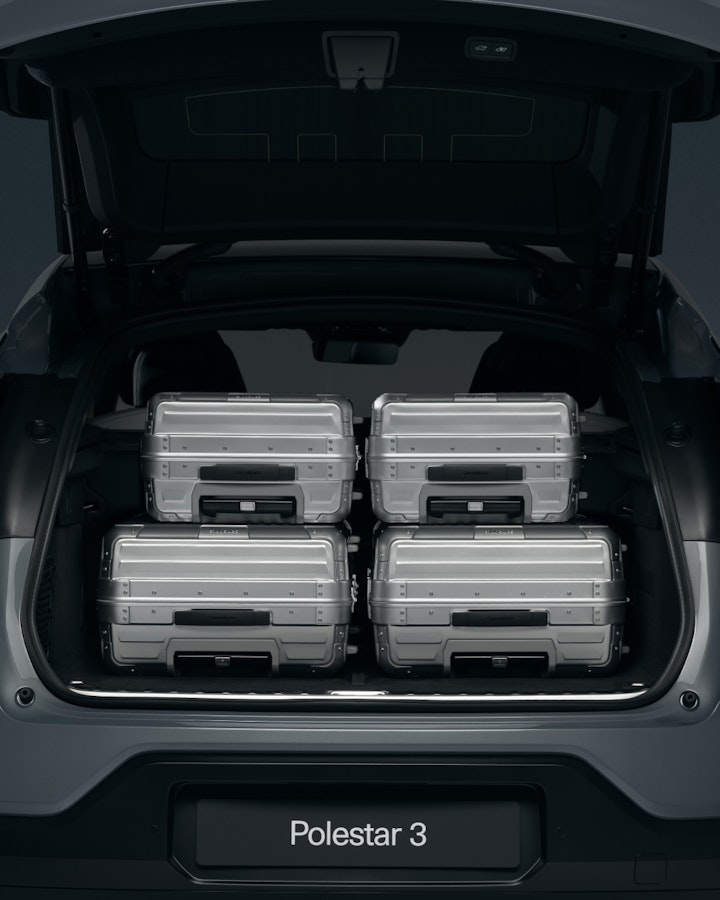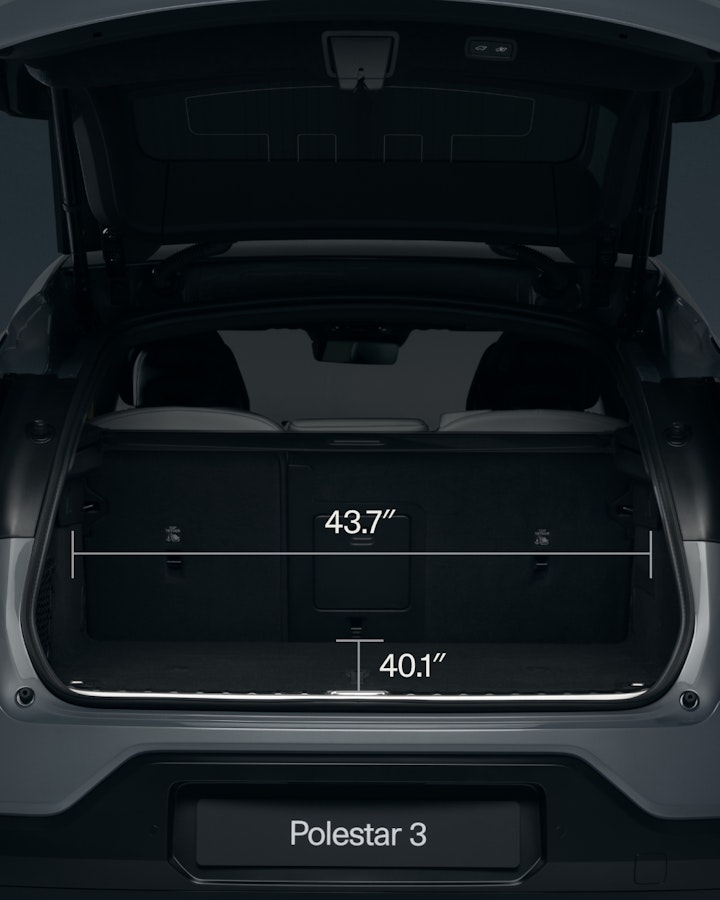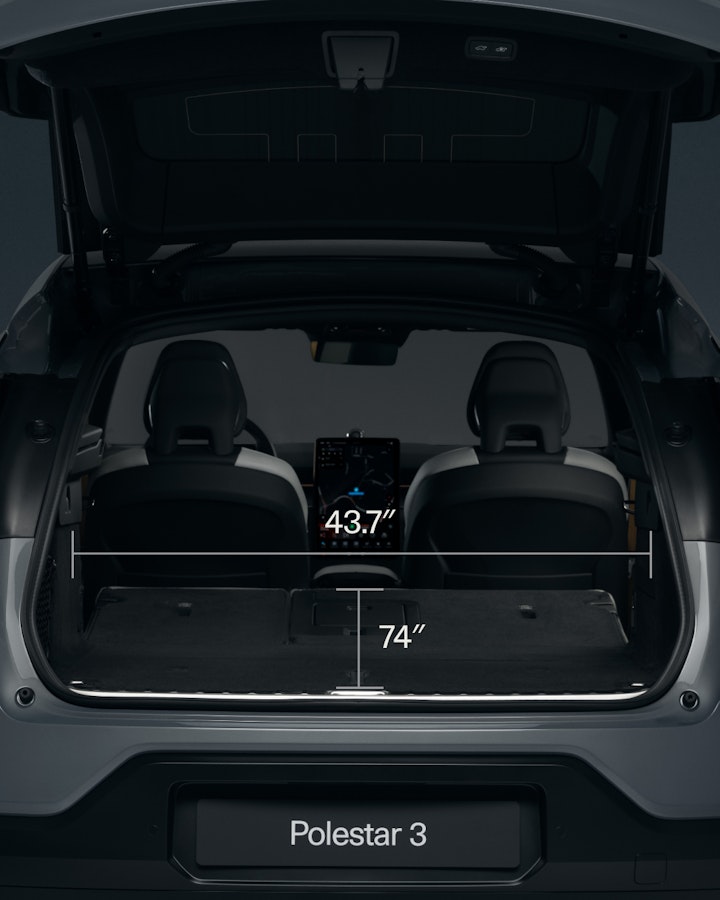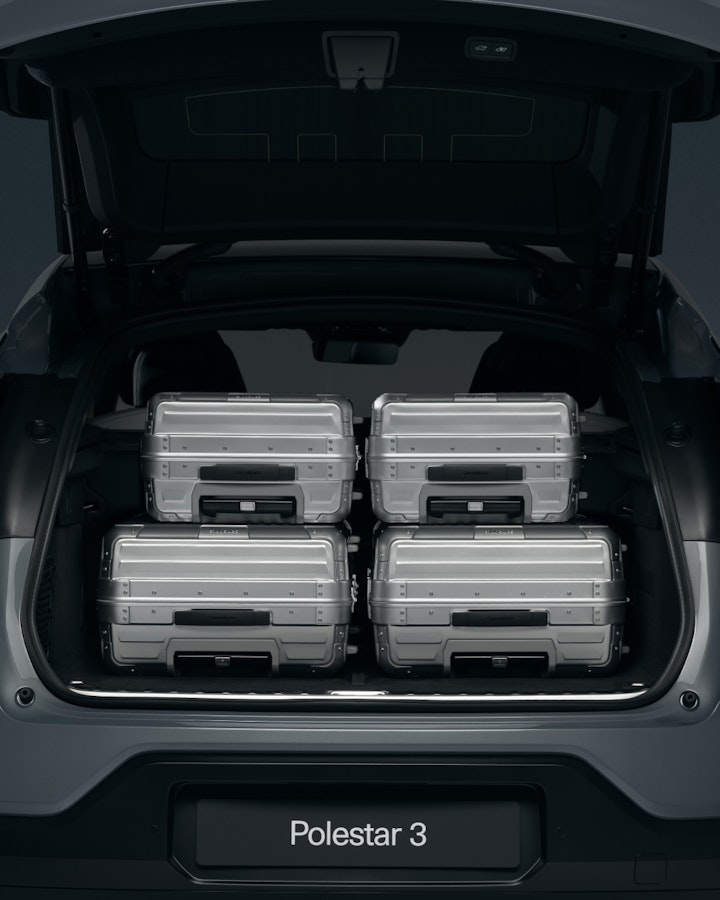 01/03
The total volume up to rear seat backs is 484 liters. (including 90 liters available below the cargo floor).
Foot-operated tailgate
The tailgate's automatic soft opening and closing function can be operated by making a single kicking motion under the left side of the rear bumper. Ideal when you're loading or unloading heavy or bulky items and have your hands full.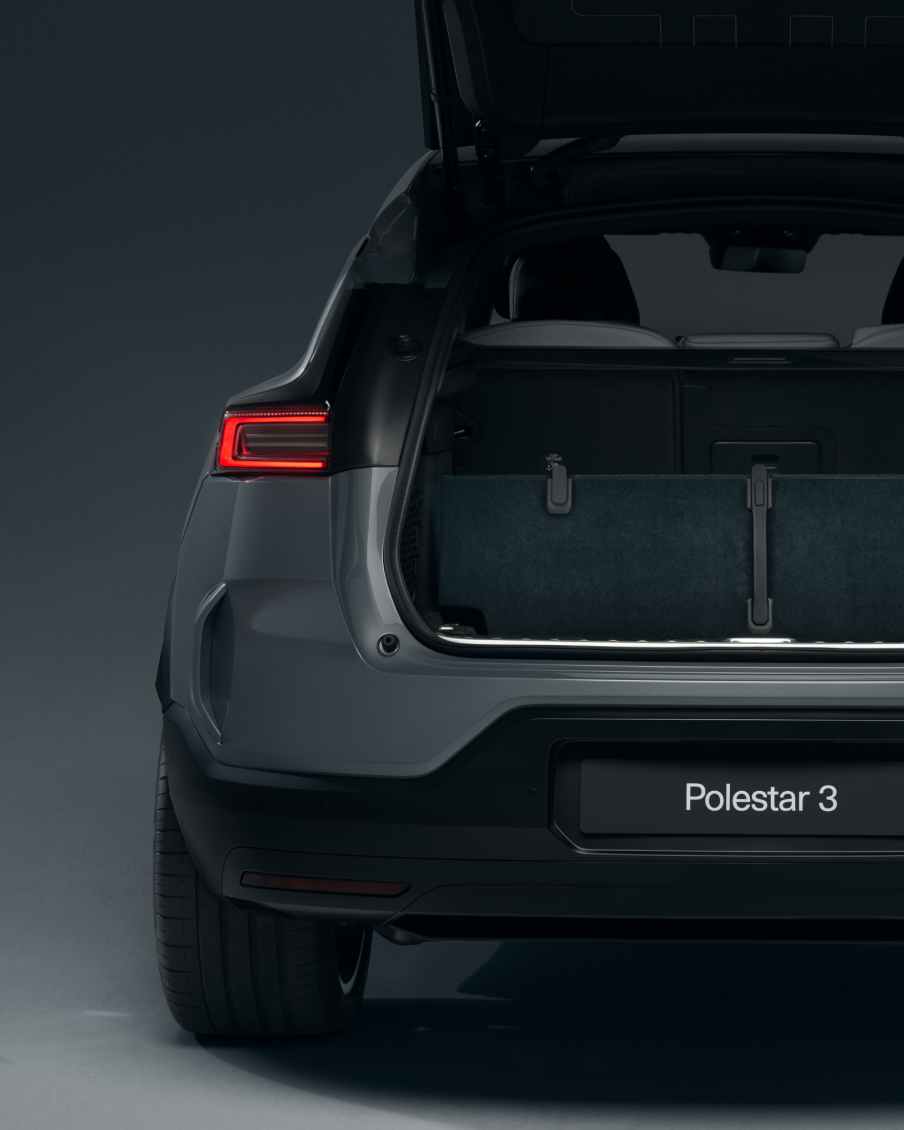 Grocery bag holder
The cargo floor can fold up to create a foldable holder that supports grocery bags, either standing or hanging from hooks.  
Loading mode
A button inside the rear luggage compartment lowers the back of the car, using active air suspension, to enable easier loading and unloading.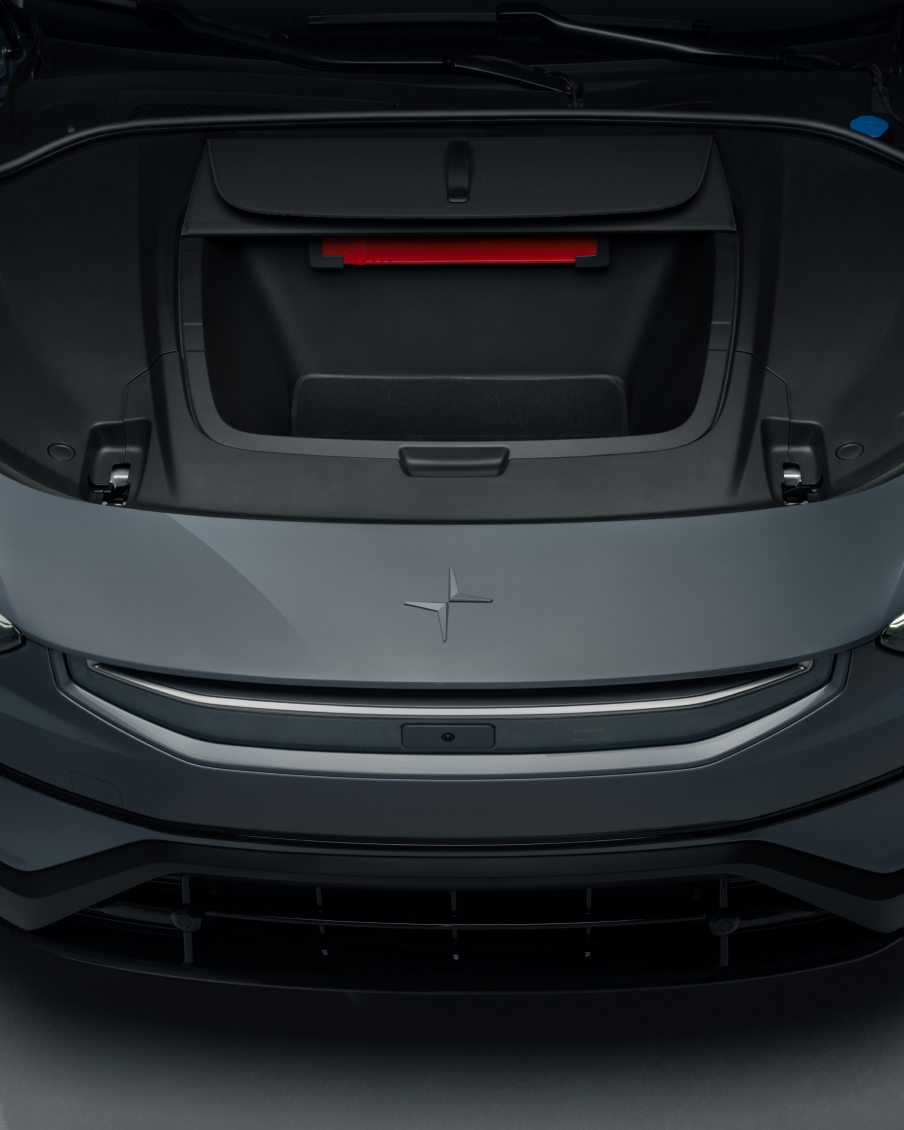 Front storage compartment
Because the battery and motors are situated underneath the car, 32 litres of additional storage space are available under the trunk. The front storage compartment also contains the vehicle's towing eyelet, tool kit and charging cable.

Image reflects European specification.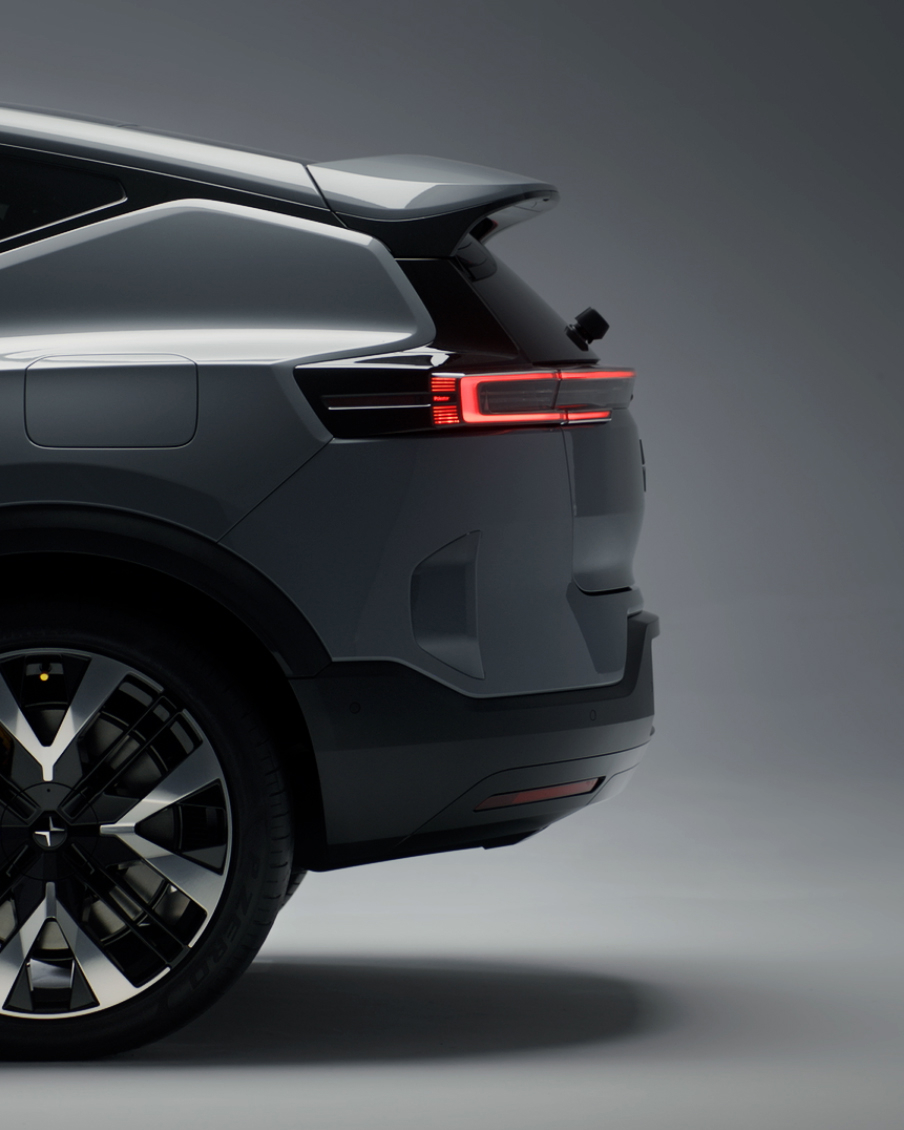 Towbar Hitch (retractable, semi electrical)
All versions of Polestar 3 produce enough torque to tow up to 3,500 lbs. The semi-electrical folding tow bar unfolds at the touch of a button in the trunk. Lock it into place manually. There's a light on the button which indicates the locked status, and a message is shown in the Polestar 3 centre display if it's not locked. The trailer module in Polestar 3 communicates with the trailer, keeping the driver informed of any issues with the trailer's indicators, brake lights, or other systems.
+ $1,450
Polestar app
Convenience from a distance. Use the Polestar app to remotely activate climate control, lock and unlock the car, check battery status, and more.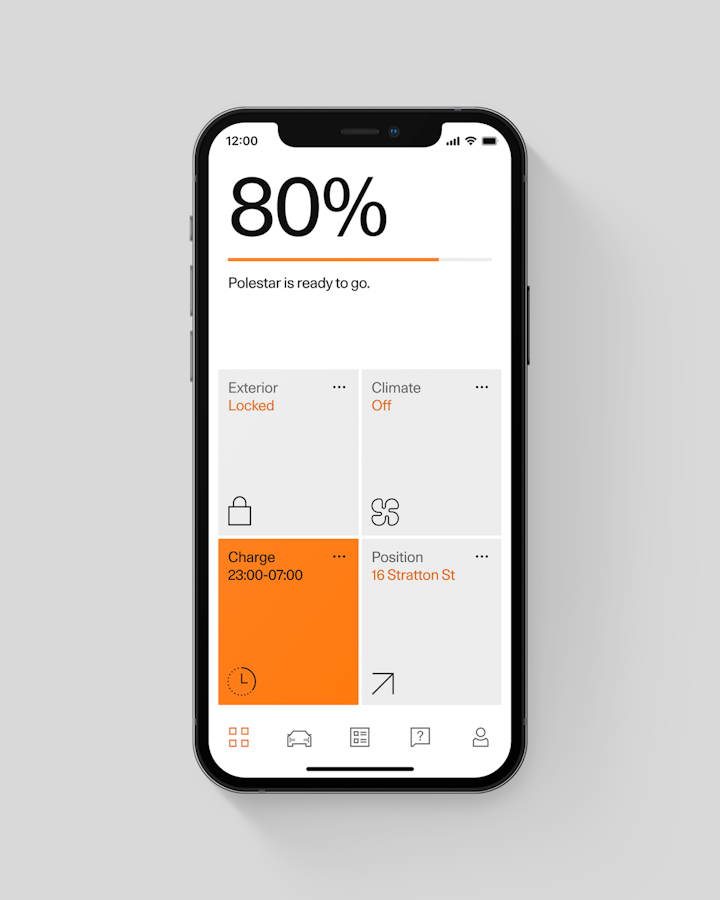 Visuals are for illustrative purposes only.