Chassis
An SUV that doesn't handle like one. Polestar 3 has been exactingly engineered to reduce body roll and create a dynamic and balanced drive. Perfectly tuned suspension components, structural stiffness, real torque vectoring, and low battery- and motor placement ensure responsive handling and unparalleled road stability.  
Powertrain
Instant power. Balanced delivery. The Polestar 3 powertrain pairs two liquid-cooled, high-performance electric motors with computer-assisted power distribution to provide optimal traction and control in all circumstances.
Long range Dual motor with Performance pack
Adding the Performance pack tunes the powertrain for responsiveness, providing 517hp (380 kW) of power and maximum acceleration, with performance mode active by default. 
Long range Dual motor
The standard powertrain is enhanced for range, with 489 hp (360 kW) of power and performance mode switched off. This allows the rear motor to disengage during coasting to reduce energy consumption.
All-wheel drive
Effective power control, regardless of road surface or weather conditions. Polestar 3's advanced electronic all-wheel drive system constantly adapts to the road conditions.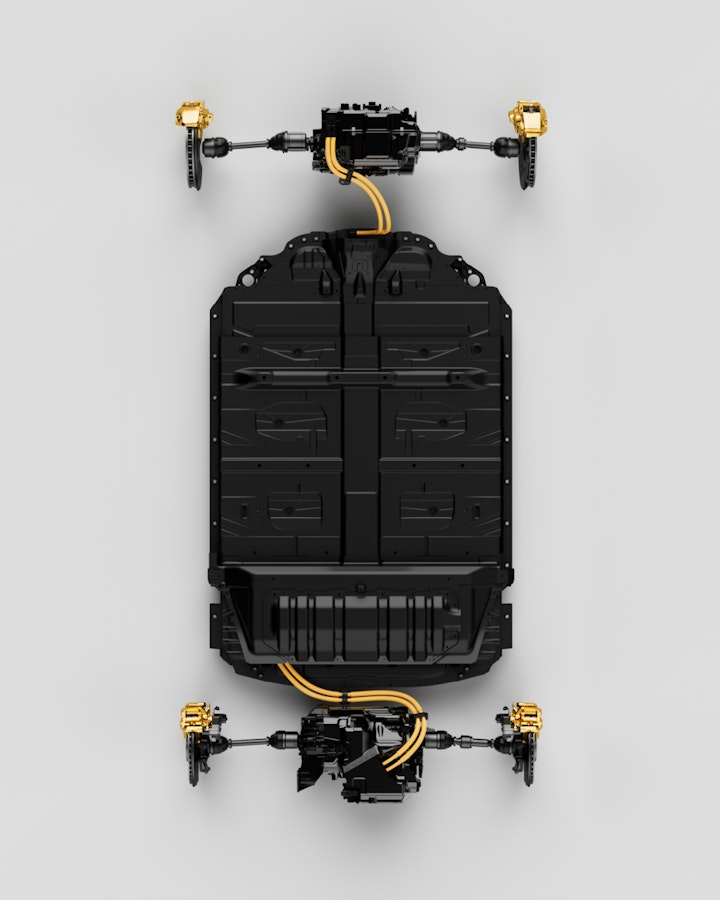 True torque vectoring
Polestar 3's computer-controlled torque vectoring system constantly monitors for wheelspin and actively redistributes power to the wheel with more grip. This results in faster acceleration, higher cornering speeds and better traction on slippery surfaces.
Active air suspension
Replacing traditional dampers and springs, the dual chamber active air suspension provides enhanced handling and comfort by continuously adapting to sensor and driver input. The system also lowers the aerodynamic drag by reducing the ride height at speed and allows the driver to choose different suspension modes, using the centre display.
Performance mode
Polestar 3 has a performance mode that adjusts the motor- and true torque-vectoring management to deliver maximum power and acceleration at all times. Switching it off will optimize the powertrain for energy efficiency, also enabling more frequent disengagement of the rear motor to extend range.
Staggered wheel setup
Increased rear axle stability. Decreased body roll. Polestar 3 features a staggered wheel setup with wider rims and 295 mm tyres at the rear, further improving the car's handling characteristics.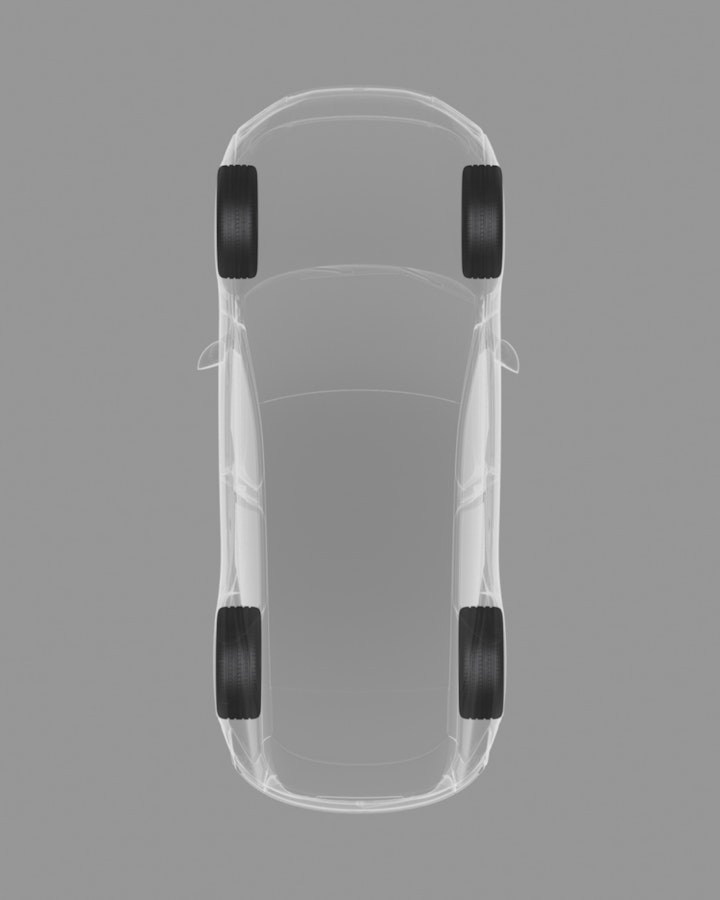 22" forged wheels
Forged instead of cast, the 22" 4-Multi spoke wheels are lighter and stronger than conventional alloy wheels. Using a manufacturing technique originally developed for racing cars, the aluminium is pressed rather than melted, ensuring excellent handling and road contact. 
The 22" 4-Multi Spoke forged wheels are available with the Performance pack.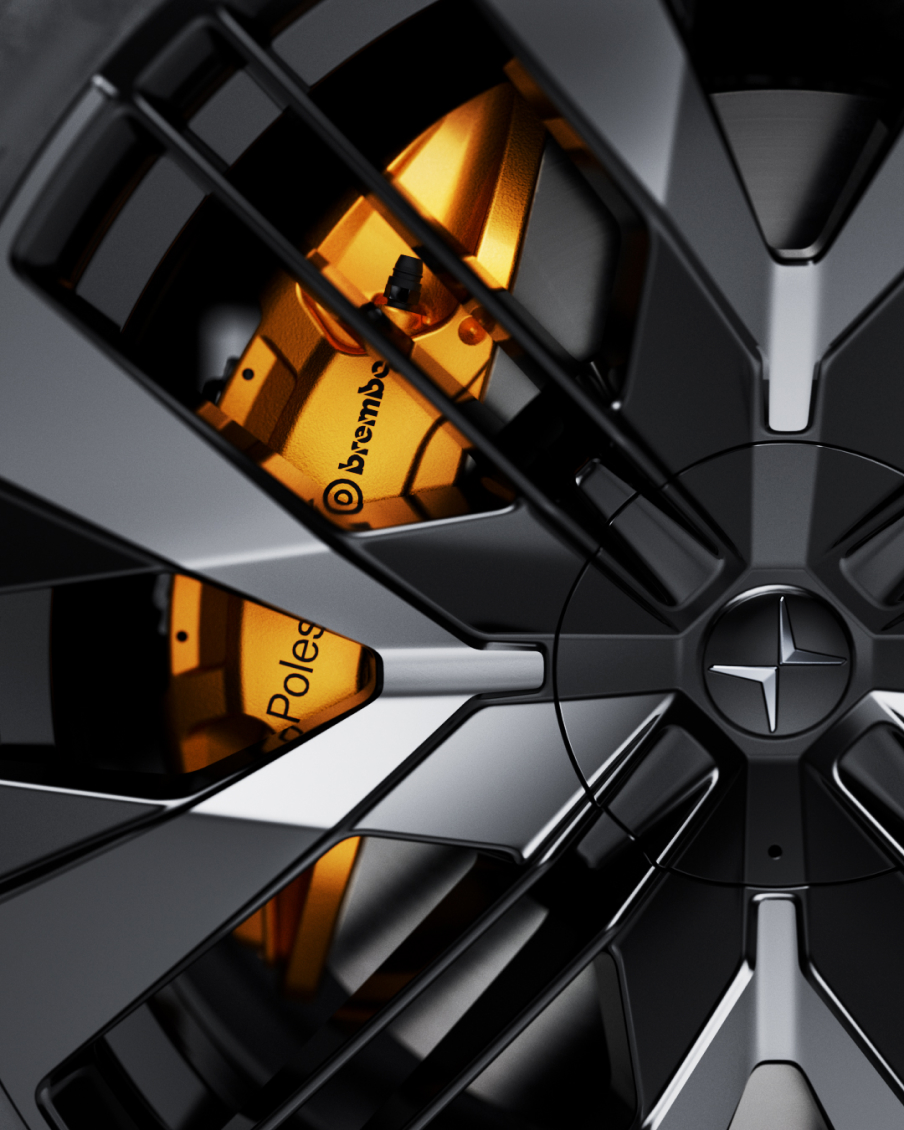 Brembo brakes
Standard on every Polestar 3, the high-performance Brembo brakes benefit from decades of competition experience and a long-time partnership with Polestar. The ventilated discs and four-piston aluminium front callipers offer increased rigidity and quick response at any temperature. 
Preliminary data. Subject to final certification.
Visuals are for illustrative purposes only.